To download pictures and photos via FTP, click "Add Images" and choose appropriate source: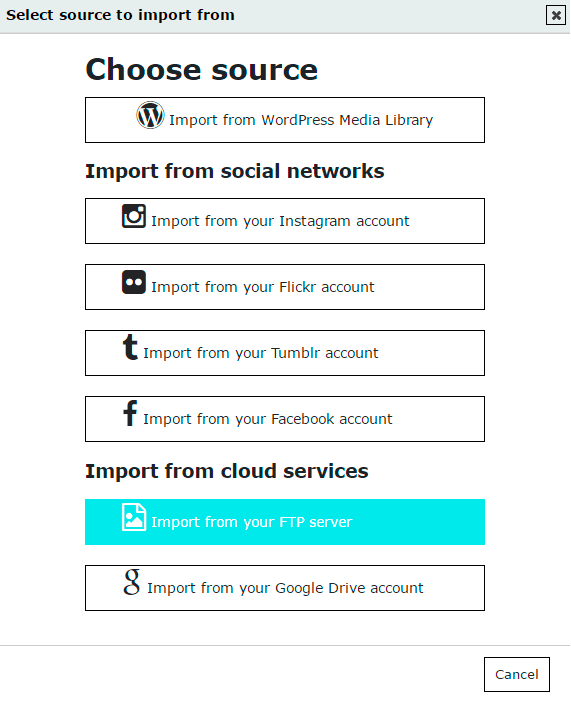 Here you can import pictures from the folder, which has to be situated on your server here – wp-content/uploads/directory. You just need to write the name of folder and click "Upload".
In the case you want to import images from distant server – tick the checkbox "Import from remote server" and then enter the required credentials for needed FTP server:
Don't forget to write the folder name and click "Upload".

Then select needed photos for your gallery and click "Import Images" button —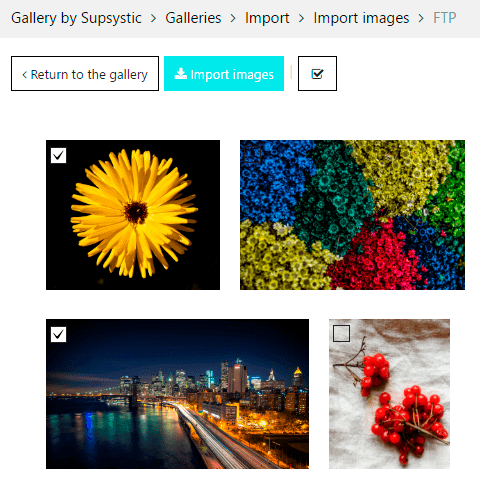 And don't forget to save settings changes you have made in you gallery.