If you want that your images will be opening directly in popup, use Open by link in popup feature. You can find it on the Main Properties of Gallery plugin.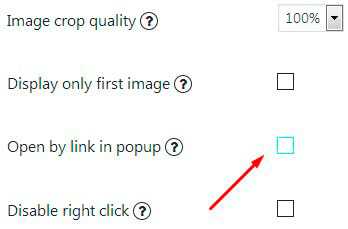 First of all to use this option you need to activate it by clicking on the checkbox.
Below you will see Gallery link which you need to copy and paste on your page. Also there you need to add the shortcode of gallery.

Publish your page.
Note: Shortcode of your gallery should be added to the page, where you will use gallery link of this option.