Responsive mode in Photo Gallery plugin is enable by default.
But only if Gallery width is set in percents (%):
With this setting the gallery adapts to the screen dimensions.
It provides nice and proper view of your Photo Gallery on any device –
PC desktops
Mobile phones
Tablets
On the Fixed Gallery type you have ability to configure columns size: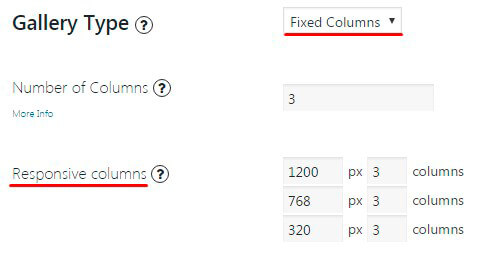 The number of columns for a given width of the screen.
We specify next standard:
1200px – for medium-sized screens,
768px – for the tablets,
320px – for mobile.
You can change this sizes as you want.