To import pictures and photos from Google Drive click Add Images and choose appropriate source: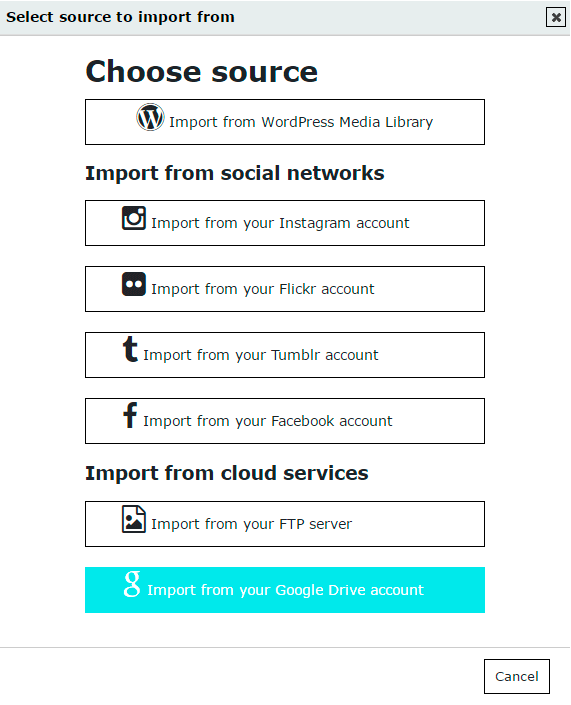 At first you need to login to your account, then select the required folder.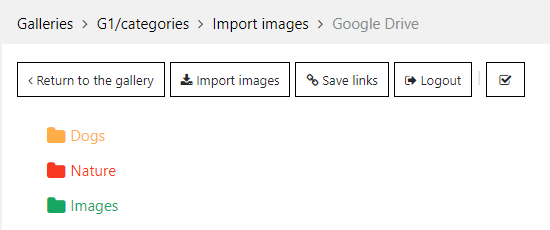 Select images and click
Import Images
button. Also here you can return to previous step, in case you chose the wrong folder.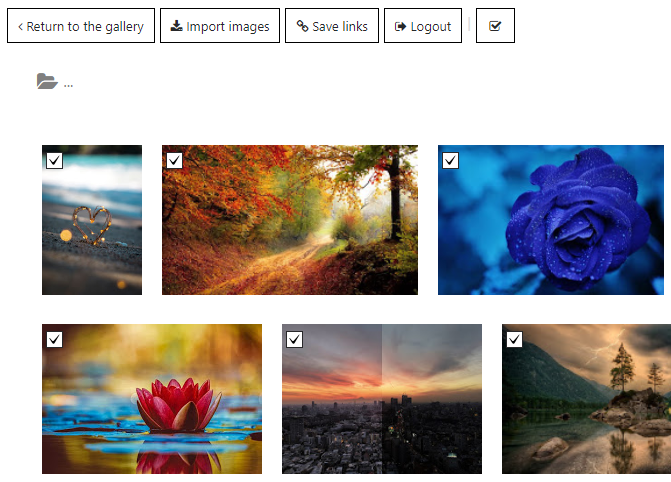 Also "Save links" button allows you to import your images via links to save your hosting memory and pictures quality!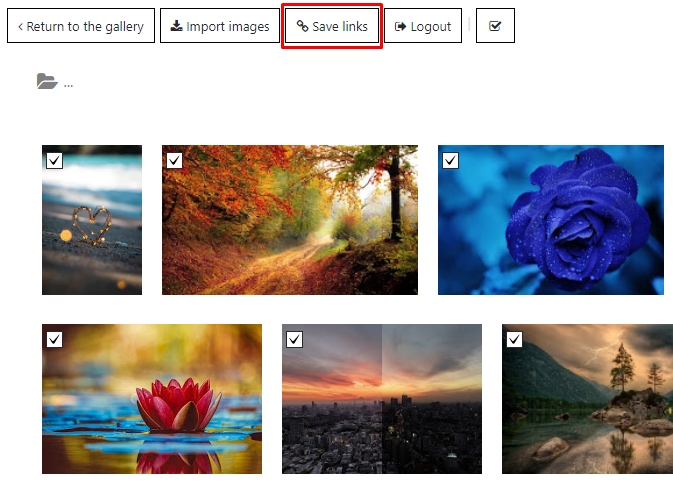 Don't forget to save your gallery after you make some changes in settings.