Click Main Settings Tab, scroll it down and Horizontal Scroll options will appear. Tick "Enable" radio button to see more settings for Horizontal Scroll. It permits you to:
Establish Scroll Bar Color using color picker
Set the Scroll Bar Transparency
Mouse Wheel Scroll Step – type the needed number of steps for scroling. The higher the number the faster your gallery will scroll by Mouse Wheel
Touch Scroll Step – Scroll amount applied when user is using gestures
Select Responsive Mode from the drop down list – None or One by One. One by one is good for small screens, thus the pictures will be displayed one under another on your page.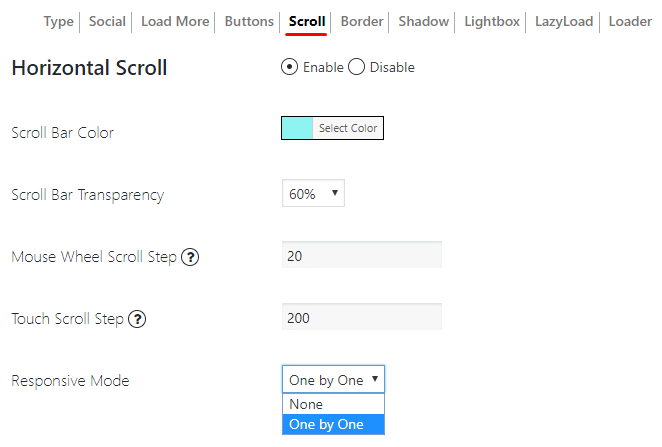 Don't forget to Save changes!
Check the example of Gallery with Horizontal Scroll: