With Ultimate Plugin you create Marker Categories.
For this go to Marker Categories tab of Ultimate Maps plugin. Here the following setting are available:
Add Category
Add Categories Levels
Edit Category
Delete Category
Search by Title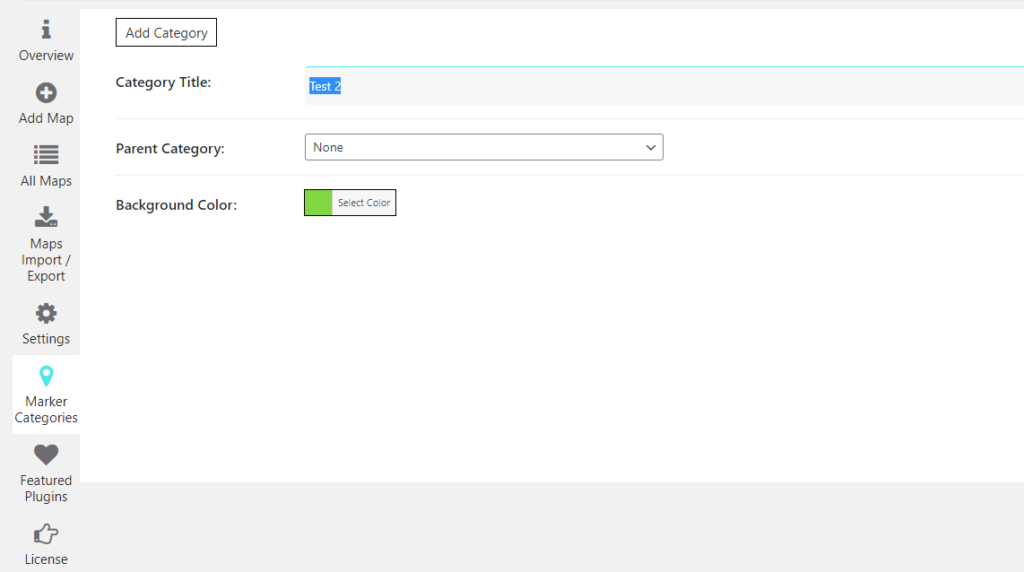 To create new category click Add Category button. In new window you can establish:
Category Title – type your category name inside the field
Parent Category – select Parent Category from the dropdown list or create new.
Background Color – tick needed color for marker icon background
Cluster Icon – Upload Icon you like or back to Default Icon variant for your markers category
You also can create Subcategories – choose Parent Category when creating Category, and they will be display as a tree. While replacing a parent category, child ones will be moved too.
When you have created the marker on the Marker Tab, scroll down till you find Markers Category, set the one you created for current marker and click Save Marker button.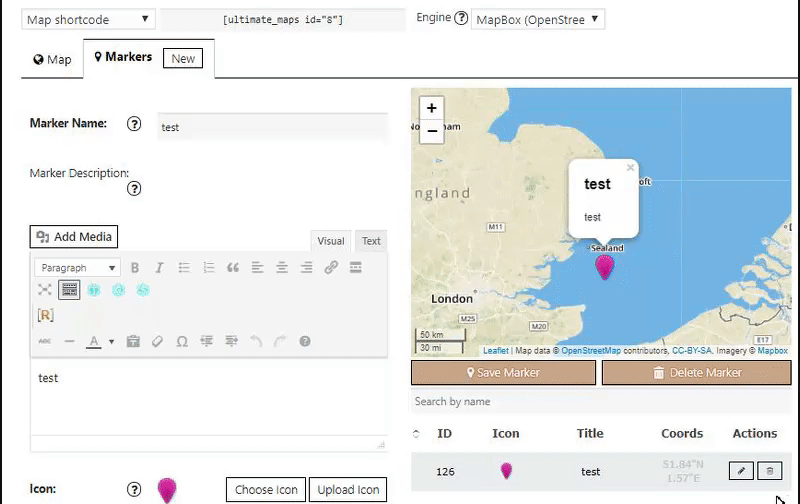 How is using categories can be useful for you?
With the help of  Marker List Types feature, you can easily use your marker categories and display them in the sidebar.
If you want to allocate markers in the group for more easily using.