With a Ultimate Maps you can add a widget with a map to your page.
When a map is created and you wish to explore it in Widget zones, start to follow the instruction below:
In the WordPress navigation menu choose Appearance and Widgets. Find the Ultimate Maps in the list of the available widgets.
Select a widget zone you want to display the map.
Drag the Ultimate Maps widget and drop it in that area.
Here you can see main settings for Map widgets by Supsystic:
From the dropdown list, Select a map, you've created before in Google maps Plugin by Supsystic, that you want to be shown.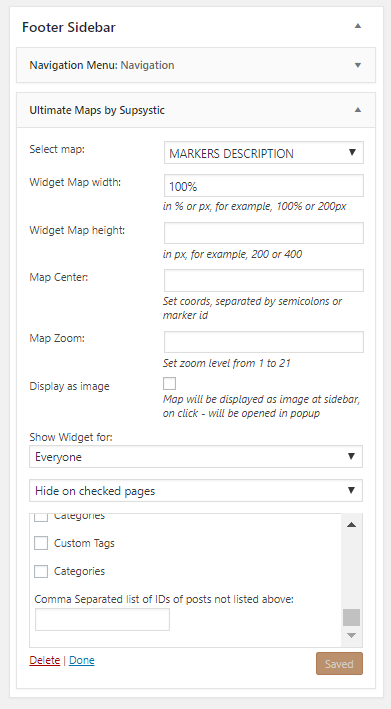 Widget Map width. When you designate selection, you may need to adjust the width of it in percents or in pixels, so we put it in the next field.
The next will be Map height number that have to be entered in pixels.
Map Center. If you need a specific part, indicate coordinates, that are split by semicolons or use marker id.
Map zoom. To point out desired scale, type zoom parameter from 1 to 21 level.
Display as image. Tick the next field and you will see you map on the site like image with parameters below, and after clicking it will appear as a popup. If you don't want popups, please don't tiсk.
Here we added Ultimate Maps widget to the footer sidebar for demonstration: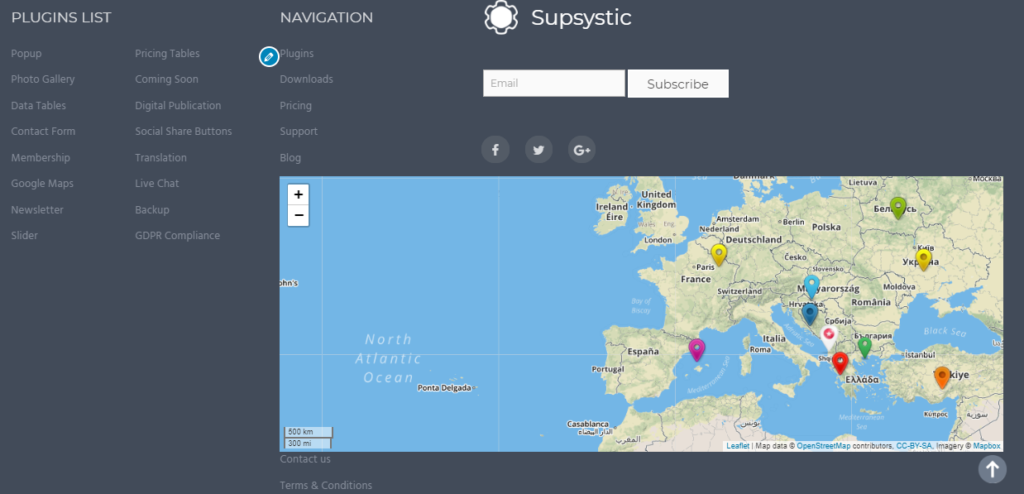 Also we have some more info how to use widget zones with different plugins to improve your website.