If you do not want to show your content for unregistered users – this feature is for you. You can make the content inaccessible until the user registers or fails to perform other operations using the WordPress popup.
To do this, go through a few simple steps:
Create your WordPress Popup by Supsystic.
Open Main tab.
Look at When to close PopUp block and choose radio button – Only after action (Subscribe / Share / Like) option.
Also with this option will be better to use Until user makes an action option from Whom to show block. In this way one user will need to subscribe only one time for a specified period. So set the period and WordPress Popup plugin by Supsystic will remember user action for entered number of days and show PopUp to the same user again – after this period. To remember only for one browser session – use 0 here, to remember forever – try to set big number.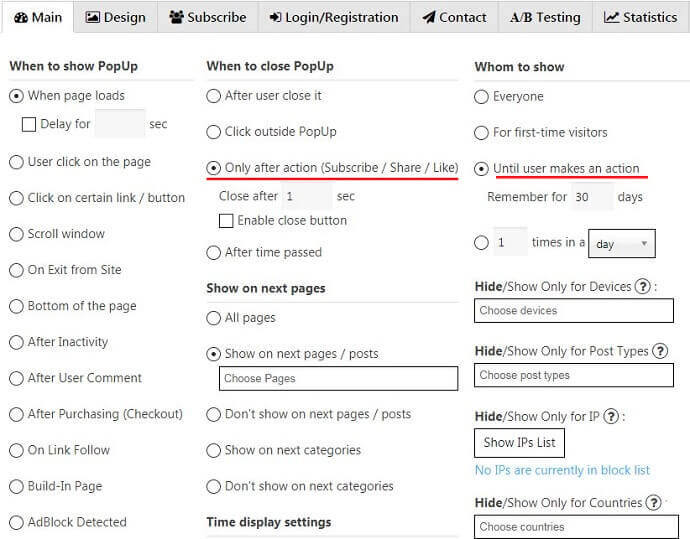 Don't forget to save changes in your WordPress project.
Even more cool and useful step to lock content is to disable scroll – you can do it in Appearance tab like on the screen.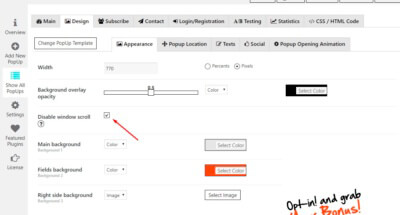 Now on site pages with Popup the users will see the message stating that they need to share this page or login to unlock content.
Examples you can see here. Just click at link or look here: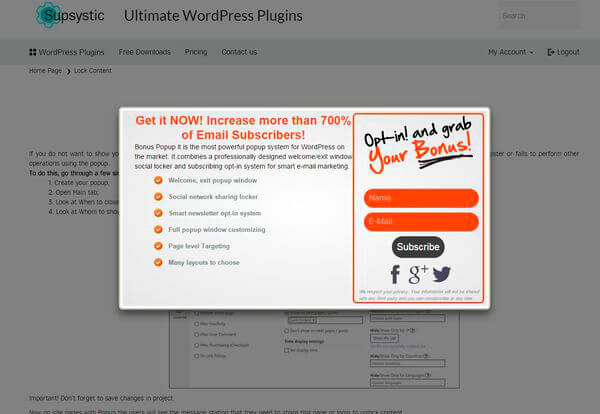 Whether you use WordPress for your business or even just as a blog or hobby site, one thing remains true, getting people to opt in to your mailing list or newsletter is essential.
Using popup windows was once frowned on as a ploy used by marketers who were just out to grab your cash, but it has entered the mainstream, with large scale and legitimate business and website owners using popups to gather email addresses, ask for social network shares such as Facebook likes, or to promote the latest and greatest product/service. Do not drop behind! Install WordPress popup plugin by Supsystic and make your website more productive.