Popup plugin by Supsystic allows you to make a subscription request before uploading the file. When users click on download button (link) – they see popup with subscription field, and only after they filled the form and have subscribed – they will receive your PDF file on their email address.
To do it following next instruction:
On the Main tab of Popup plugin set the display of popup:
Activate Click on certain link / button / other element option.
On the Subscribe tab Enable Subscription.
Here you can tick Create Subscriber without confirmation. This option allows you to create a subscriber – right after subscription, without the email confirmation process. So it will be much faster.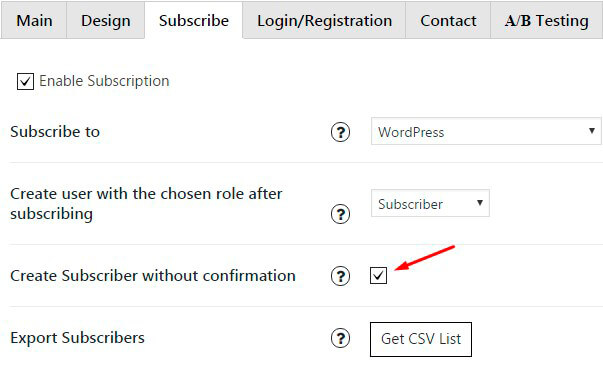 Find the textbox which is called New Subscriber email text. It has the credentials of your new subscriber, but you can change this information whatever you want.
Click Add Attach button to add your PDF file.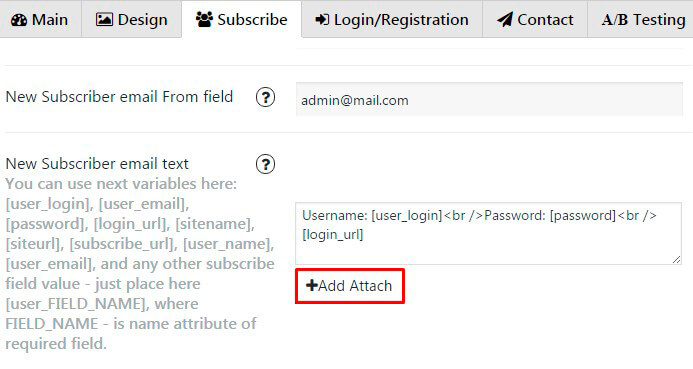 Don't forget to click Save button.
After all these steps you need to configure your Download button. For this following:
Go back to Main tab of WordPress Popup plugin by Supsystic.
Copy the shortcode from the first field of Click on certain link / button / other element option.

Go to your post or page and select required text.
Click on create link button in text editor and paste shortcode of popup into the URL field.
Click "Add link" button.
Check more information about "How to open popup on click".