In order to add images to the Gallery, click on Add Images button.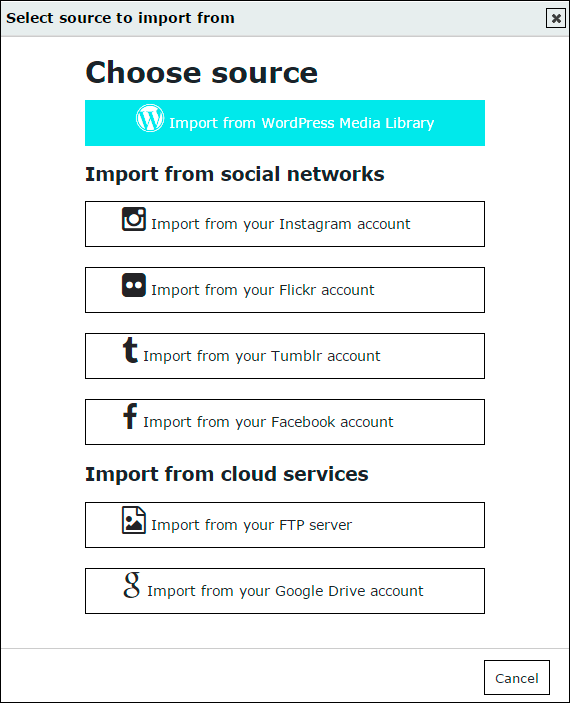 Via WordPress Media Library you can select an existing photo or upload a new one. Also for more convenient use you can select several photos at once.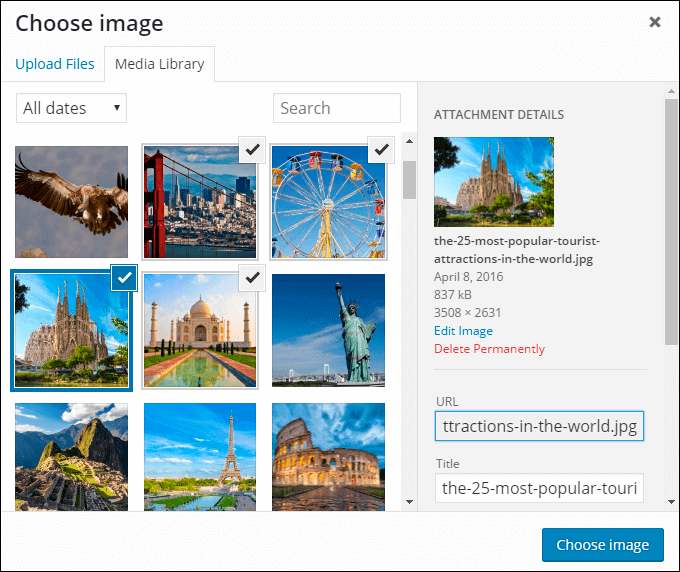 After photos are chosen, don't forget to press Choose Image.
Don't forget to save your gallery after you make some changes in settings.