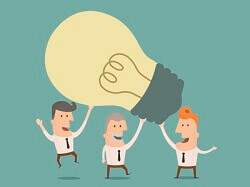 Change the World with Membership
The world is changing, things never stay the same. Supsystic team has a hard work to do for changing the client's life from complicated to simplified. And our new stair for making this life simple and accomplished has born in Membership by Supsystic WordPress Plugin. For people who come on site and see Membership plugin and think: "Wow, what is that? How it can be useful for me?" And after reading possibilities of the Membership plugin, think: "yeah, i'm cool like Mark Elliot Zuckerberg and I can create personal social network!" Or even sharpen it accordingly to certain interest thus it will become an online community. It's up to you on 200% from 100! Free natural sleeping creative power is in your veins and sinews with Membership by Supsystic. There are some applicable examples for inspiring you on new ideas:
You are working at school and want to get a community for teachers and students. Just set up two different kinds of access rights for those who studies and those who teaches. Provide abilities for Media Sharing and private groups separately for each category of access.
Call into existence the community of luxury whiskey fans. Make exchange of private meanings, share impressions and even perform trading of the most wished bottles.
Are you teaching online? It's time to unite your students and followers and afford facilitation of studying process and provoke communicating to improve their achievements.
Or maybe you have a sport complex? And when your adult clients want to accustom their kids to high sport activity, you need to arrange accounts on trainers, kids and parents for payment and trainers competence; permits for sports equipment and classes. Thus to manage light convenience of schedule, the latest sport news, nutrition recommendations, competitions and to keep in contact with personal trainers and administration.
Like to be associated with ground and growing plants? Share your agriculture achievements, innovative technologies and exchange best experience in this branch with others or take advances from professionals. Form suitable сalendar for sowing and harvest, featured with notifications of watering and soil fertilizing. Sell all of your selected plants and sorted fruits or vegetables strenuously.
Sure you can, but next question can stop anybody: "How?"

Membership plugin can be easily adjusted to any of your tendency, conception or the way of application. Use next free features to modify your community or social network statement according to your requests: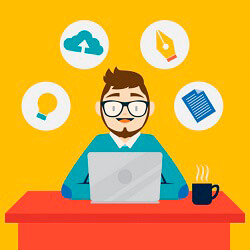 Custom Registration and Profile Fields – explore admin advantages for turning on the fields that you need and choosing registration default parameters for special community on the stages from registering till everyday looking through the accounts. Sign up in our demo site and try all possibilities of Membership plugin!
User Profile – configure its appearance with backend and frontend settings. Shape it by the Main Profile Options and color in General and User Profile adjustments of Design Tab. Set custom photos for avatar and cover of your profile, edit personal information and configure private settings of your profile right from frontend of the membership site. Enjoy example of user profile.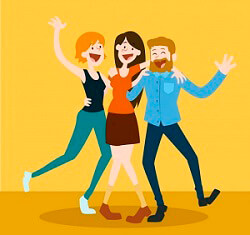 Friends and Followers – manage people around you with levels of frankness of your private area.

Being Friends – is a mutual relationship not only in everyday life, but in Membership too. So, it's people who recognized you as a friend and you accepted their friend requests with the same meaning. You can look through your Friends list in personal profile on the Friends tab.
Follower – is a person, who is interested in you, your activity or life philosophy, but not a friend. It can be felt more powerfully online, 'cause of private settings of access to personal info. You can start to be somebody's follower on Members page or in the other person's profile. To look through followers and click on Followers tab in your profile.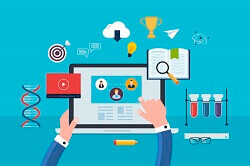 Activity – publish posts with text, images, videos and hashtags. Watch out of the whole system activity or personally of each member; comment, like and share the posts, if private settings allow you to do that. Don't forget, that the system is watching out on you too, so private settings are a must to know about for safety activity. Check out the Activity feed of Membership site!
Groups – organize friends in groups of interests, assign admin and verify accessibility of it. Every group can have several admins, unlimited numbers of users. Tags, activities and posts. Check the Groups page on Membership Demo site.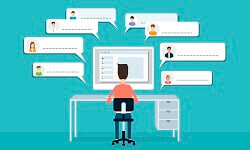 Messages – tet-a-tet communications with friends via hidden chat. Hey, don't you feel bored?
Notifications – receive notifications, when the new message was sent to you, your friend or person you are following by has posted something new.
Custom User Roles and access to content depend on the user role. For example you can create role "Novice" for the user who can't send private messages and monitor global activity.
Now you have read some features and examples of the Membership communities to create and may think about your own. What kind of community are you going to create? Which of them suits you the most? Don't hesitate, you can do more than you can imagine! To realize your power read more on Membership plugin page.