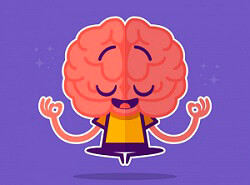 Global Market of any modern product expands quickly, as the blast wave from the explosion. And it will keep growing. If you multiply this speed, you will get a number of user questions or requests about each product/service. How to support every user message with the speed of the Light and with Love and Quality in mind? Contact form by Supsystic developed new PRO Addition – Conditional Logic.
In everyday life you use Conditional Logic when crossing the street: if the light is Red – the action to "Stop and wait"; if the light is Green – the action to "Go". The same with Conditional Logic of Contact form. It allows to choose the Field you have created and compare it's sense with setted variant by Equal, Like, More, Less and then make an action Redirect to URL or Hide, Show, Set value, Add value, Subtract Value, Add currency, Subtract currency.
Besides there are several conditions for users. Thus, you can make diverse applications simple for solving complicated issues.
Try new feature of our Supsystic plugin and rich a 80lvl of Contact Form benefit for you and comfort for your site visitors! Let's review helpful practical adaptations in potential implementations of real life:
Winter is coming, time to drink something warm, with nice taste and aroma… hmm… Like coffee? Ooops, and you don't want to take your nose out of your castle-home? Order the wanted coffee recipe online with new Supsystic Contact Form addition of the plugin – Condition Logic! If any person, who doesn't like coffee, just make a glance at PRO Coffee order template on your site – he/she will fall in Love with the first sight for sure! Here you can establish your cafe menu Fields, it's Prices, Delivery Price, Total Price for the order and even Free Delivery if the cost is Equal or More than predetermined sum, for ex., 25$. Also you can offer to buy a cake, and if customer agree, the kinds of cakes will be shown, if customer disagree – hidden.

Have you ever thought how to get out of the rough and tumble by to booking the sleeping place for night rest immediately on the way to the hotel? Call by phone – nope, it's the longest process and it doesn't work if your are on the flying plane. Allow your guests best easy service of online booking room in the hotel with Contact Form Conditional Logic.

Also you can award your customers with special Status based on quantity or Total price of purchase by using Hidden field of contact form and Set Value Action for Hidden Field you created. Thereby you can create separate database of clients who buy more and further give them more personal proposes.

If you have a huge international holding, that divided on concrete sites for different countries markets on various languages, you can redirect user to his/her country site by two ways:

Using fields "User" and "From" – Contact Form with Conditional Logic will find what country user comes from and "Redirect to" on appropriate site URL.
Combining "User" and "Language" fields – Conditional Logic adjustments will read the language of the browser, that visitor use, and make the relevant site URL "Redirect to".

Also "User", "From" country and "Language" in Conditional Logic may be beneficial in selling publications.
For ex., a Harry Potter Frenchman fan come on Spanish site to buy book in French, while working with Contact Form, Conditional Logic will easily redirect after submit happy fan to download book in his/her language – French.

When in Conditions you use User -> URL -> Equal and set the site page link, where current Contact Form will be placed, the established operations in Actions will perform only for this page link. For other pages with the same contact form such operations won't be done. It maybe helpful if you want to make exclusive sale. Your site partners or Newsletter mailing represents your product with the "now or never" profitable discount and show a link with your Contact Form on the special page of your site. Then, lucky client come, enter personal data and get a lower price, as mentioned before.
Let's check the the Demo of Contact Form with Conditional Logic feature.
Do you explore Conditional Logic like smart features for your Contact Form? Be in touch with WordPress Supsystic plugins and check more features and examples of Contact Form solution.