How to Add WordPress Contact Forms to Your Site (+Best WordPress Contact Form Plugins)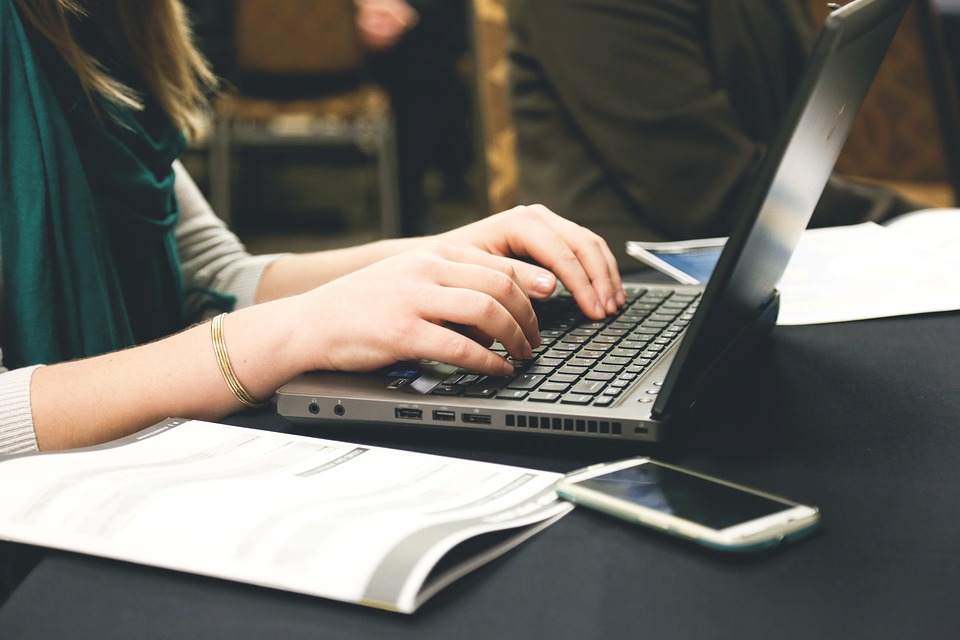 Image Credits: Pixabay
You probably know that one of the best ways to increase your site's conversions is to add WordPress contact forms. But how do you do it? Well, first things first: if you have a site that's all about selling something, then you need to make sure that people can easily get in touch with you. But If your site has other types of content—like blog posts or pages—then adding a contact form can help people with questions find answers quickly and easily. In this article, I'll walk you through the process of creating a WordPress contact form on your site. I'll show you the best contact form plugin to help you create professional forms. The article will also cover some important tips for choosing the best plugins for creating great-looking forms that will encourage users to send you their information.
What is a WordPress Contact Form?
Image Credits: Unsplash
A contact form is a way to collect information from visitors to your site. You can use it for anything from gathering feedback on a new product or service to collecting customer data for marketing purposes. There are many different types of contact forms, including simple ones that only allow a few inputs. The forms may include subscription, call, opt-in, and general inquiry forms. Today, there are many plugins that can help you add a contact form to your site. All these tools have different features and settings. For example, some allow you to customize the look of the form, while others only have one or two options for styling. Others also let you track how many people have responded to your forms so that you can see which marketing campaigns are working best. Read on to learn more about Contact Form plugins and how they can help you grow your business. We also included a guide to the best WordPress contact form plugins, so you can find something that fits your needs. Before that, let's take a look at the benefits of adding a contact form to your WordPress website.
Why Do You Need a Contact Form on Your Site?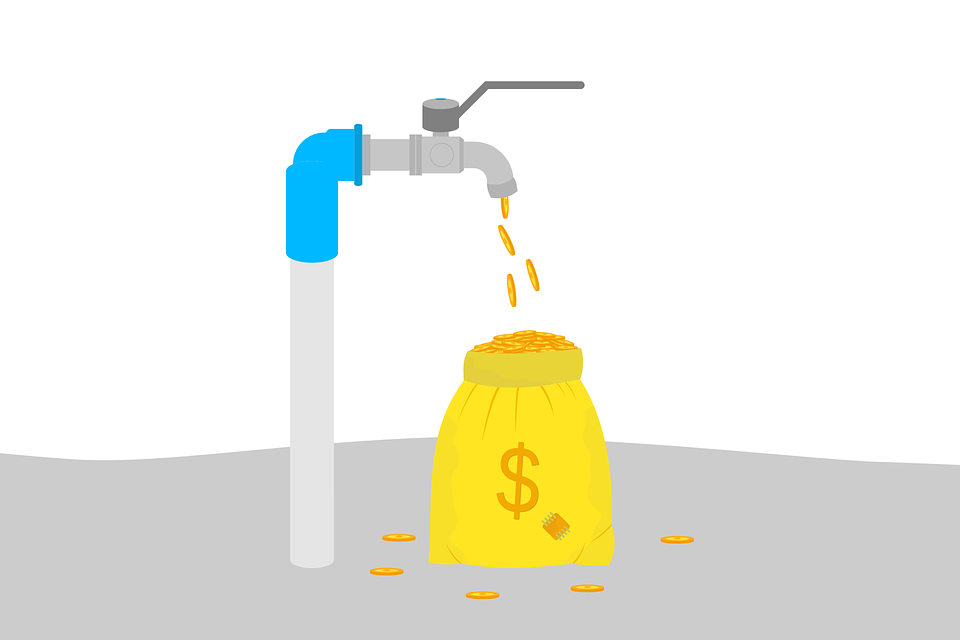 Image Credits: Pixabay
It can be hard to get in touch with a business when you need to. And that's especially true if it's a large company with many locations or one that doesn't have a lot of employees. If you do business on the web, then you know how frustrating it is when people leave comments but don't include their email addresses. A contact form allows your customers to reach out and connect with you. Here are the benefits of adding a contact form to your website: You can get in touch with customers faster. When people use the contact form, they're usually more motivated to get in touch with you. If they have questions or concerns about their order, they'll reach out immediately instead of waiting until they forget about it. You can build trust.
Image Credits: Pexels
A contact form is a great way to show customers that you care about their opinions and feedback. It gives them the opportunity to share their thoughts with you, which will help you improve your products and services. You can get new leads. When customers fill out your contact form, they'll be added to your email list. This means you can reach out and connect with them again in the future. You could send them a discount code or other special offers, which will help boost sales. You can build credibility. Having a contact form on your website will give customers the impression that you're professional and trustworthy. It shows them that you want to hear from them and take their opinions into consideration when making decisions. You can improve customer service.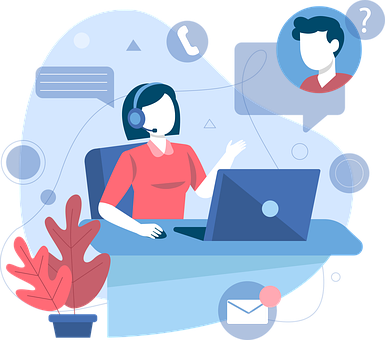 Image Credits: Pixabay
When customers reach out to you with questions or concerns, they'll be more likely to get a quick response if you have a contact form on your site than if they have to call or email directly. You can increase sales. When you're able to respond quickly to customer inquiries and questions, it shows that you care about their needs and wants. This can help boost your brand loyalty and improve conversion rates. You can save time. When you have a contact form on your website, it's easy for customers to submit questions or concerns without having to wait on hold or send an email. You also don't have to worry about missing important information or losing a sale because of an incorrect response. You can grow your email list. When people sign up for your contact form, they'll be added to your email marketing list. This means that you can use this information to send out promotional offers and new product releases directly to them. You can track your customer data. Several analytics tools are available that allow you to track the number of visits, where they're coming from, and how long they stay on your site. You can also see which pages are viewed most often and use this information to improve.
And that's not all
You can also improve your website traffic.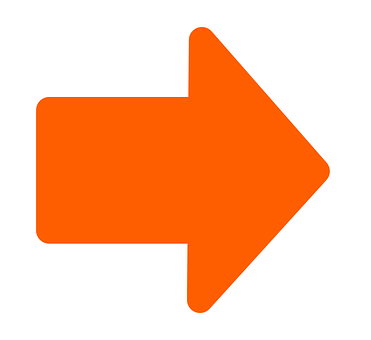 Image Credits: Pixabay
A contact form is an easy way to attract new visitors because whenever someone submits their details, they'll be directed to a page on your site with an opt-in box or another call-to-action. You can improve your conversion rate. As mentioned above, a contact form is a great way to get new visitors. But you can also use it to convert those visitors into leads and customers. You can collect customer data that helps you understand their needs and sell products or services that will solve them. You can improve your brand awareness. By providing contact details on your site, you're letting people know who they should turn to for help with their problems. This can help you build a reputation as a reliable brand. It also helps you get in touch with your customers should they have any questions or concerns. You can improve your SEO. Since search engines like Google see contact forms as valuable content on your site, having one could help you rank higher in the SERPs (search engine result pages). You can increase user satisfaction. When you make it easy for customers to get in touch with you, they'll feel their concerns are being heard and dealt with quickly. This can help build loyalty among your clientele.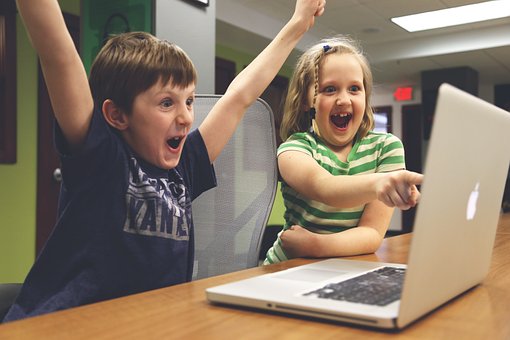 Image Credits: Pixabay
As we have seen, contact forms can be a powerful tool for businesses of all sizes. They create opportunities for you to interact with your customers and build relationships. All these may lead to higher conversion rates, more sales, and a better customer experience. If you want to get started with contact forms, check out our guide on how to create a contact form in WordPress.
How Do You Create a Contact Form in WordPress?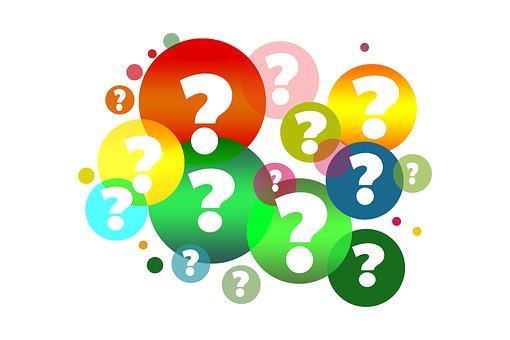 Image Credits: Pixabay
At the moment, WordPress doesn't have built-in features for adding contact forms. To add a contact form, you'll need to use a plugin. There are many different plugins available that will allow you to add contact forms to your site. Each has unique features and options you can configure based on your needs. In this guide, we will use Contact Form by Supsystic to add a contact form to our site. The plugin is simple to use. Therefore, it's a perfect option for beginners or anyone looking for an easy way to create a contact form on their website. This tool will save you a ton of time and give you the ability to create a contact form that looks great on any device.
Creating a Contact Form
To get started, you will need to install the Contact Form plugin. You can find it by searching for "contact form" on the WordPress directory or by clicking here.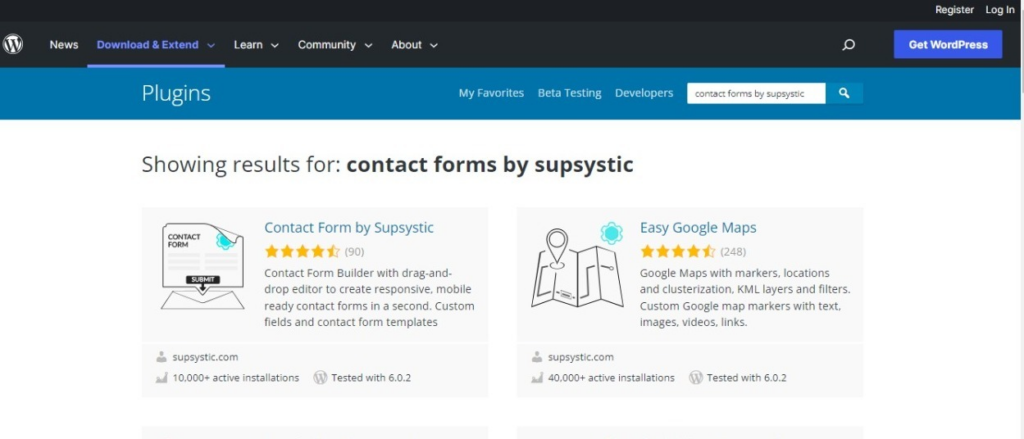 Image Credits: WordPress
Once installed, you'll see a new menu item called Contact Form appear in your sidebar. If you choose to download the plugin from Supsystic, then you'll need to upload it to your WordPress site. From there, you can proceed to the activation step. Here, you'll activate your contact form plugin. Next, click "Add New Form" on the Contact Form directory to get started. You'll be prompted to choose a form name, which is the title that will appear on your website. It's important to choose something descriptive and easy to read so that people can quickly identify what they're filling out.
Customize Your Form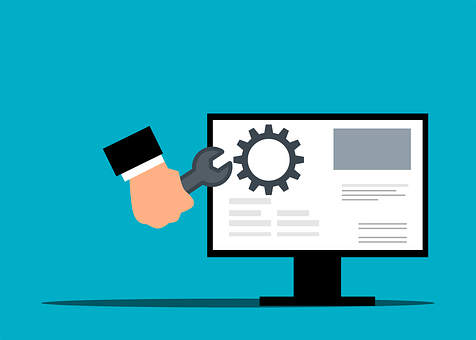 Image Credits: Pixabay
Once you've chosen a form name, you can customize it to fit your website. You'll be able to choose from a variety of fields, including age and gender, as well as a drop-down menu for selecting a country. The form builder will walk you through each step of the process and help you customize every part of your contact form. You'll also be able to add custom fields that are specific to your business. For example, if you run an online store, you could add a field for people to enter their email addresses. This way, when someone fills out the form and hits "submit," it will automatically send you an email that contains all of the information they provided on your website.
Preview
Image Credits: Pexels
Preview the form before you publish it. The form builder will show you how your contact form will look on desktop and mobile devices, so you can make sure it looks perfect on all platforms. You'll also be able to test the form with sample data to ensure it works correctly. If you need to make any changes, click the "edit" button next to the form. This will take you back into the form editor, where you can make any necessary adjustments. After you've finished making changes, click the "save" button.
Publish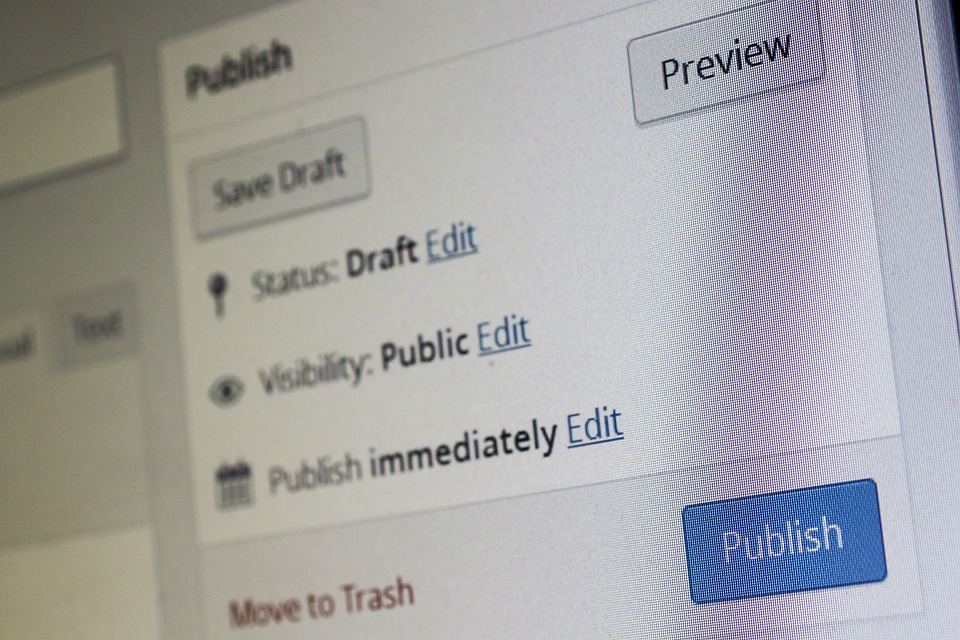 Image Credits: Pixabay
You can now publish your form by clicking on the "Publish button" on the left side of your screen. The form will now be available for visitors to your website to fill out. Now that you know how to create a form and publish it on your website, let's explore free form builder tools that you can use.
Where do WordPress Contact Forms go?
Image Credits: Pexels
Are you wondering where the contact forms are stored in WordPress? The answer is that they're stored in a database on your web server. The exact location of this database will vary depending on your setup. While on this topic, it's worth noting that data submitted by users go to your email address. The data is, by default, sent to the email address associated with your WordPress account. However, you can change this in the settings of your WordPress site. If you have multiple email accounts, it's worth setting up a new address for receiving these messages. Otherwise, they may end up in your spam folder—and nobody wants that.
Is There a Free Contact Form Plugin For WordPress?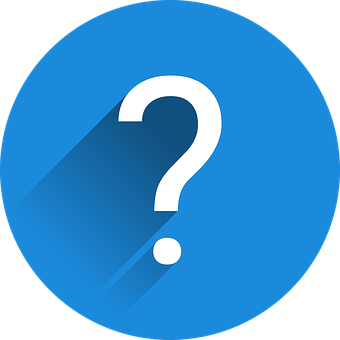 Image Credits: Pixabay
The short answer is yes. There are several free contact form plugins for WordPress that you can use to create an online. In this section, we'll take a look at some of the benefits of a free plugin. To start, it won't cost you anything. This means that you can save money on development and implementation costs. In addition, you don't have to spend any time learning how to use a plugin. All you need to do is download it from the WordPress repository and install it on your website. You can also take advantage of customer support if you run into any issues. There are many types of contact form plugins available for free on the web, so let's take a look at some of them. The plugins below offer free plans with limited features. They're great for small businesses that don't need a lot of customization options but are not recommended for large organizations with more complex needs.
Contact Form by Supsystic
Jetpack Forms
Ninja Forms
Contact 7 Form
Everest Forms
Formidable Forms
While many free options are available, you should be aware that they often come with limitations. These plugins allow you to create only simple forms. Whereas some offer more advanced features, others don't have any customization options at all. To make the best choice, you should evaluate your needs and settle on the one with the most important features. If you need a simple contact form that allows visitors to submit their information, then one of the free plugins may suffice. However, if you have more complex requirements—for example, if you need to customize the look and feel of your form or include additional fields for collecting data—a paid plugin may be a better option. Want to know what features a contact form plugin should have? Read on.
What Should You Consider When Choosing a WordPress Contact Plugin?
Image Credits: Pexels
Using too many plugins can slow down your WordPress site. This is especially true when it comes to contact forms and other plugins that require a lot of processing power. If you use too many, then your website may not function as well as it should. So before installing any plugin, make sure it is the right one for you and your website. Here are some factors to consider:
User Interface
The best WordPress contact plugins have a user-friendly interface. In fact, the more intuitive your plugin is, the less time you will spend trying to figure out how it works. This can make all the difference when it comes to getting your website up and running quickly.
Ease of Use
The plugins should be easy to use, even for people with no coding experience. You should be able to set up your plugin quickly and easily without any technical knowledge or experience.
Clear Usage Instructions
The plugins should also have clear instructions on how to use them, so you can start using your new plugin right away.
Integration with Other Plugins
Some of the best WordPress contact plugins can be integrated with other plugins to make sure that they work together seamlessly. For example, if you want a plugin that will automatically send all emails generated by your website through Gmail, then choose one that allows this level of integration.
Great Support
Image Credits: Pixabay
The plugin should also have great support so that you can get help if you need it. For example, if you have any questions about how to use the plugin or have problems with it, then the support team should be able to help you out.
User Forums
Another important feature to look for is the availability of user forums or a knowledge base. This will allow you to get help directly from other users who have had similar problems to yours and have found solutions.
Constant Updates
You should also look for plugins that receive regular updates. This way, you can be sure that they will always work properly and provide the features they claim to have.
Good Reputation
The other thing you should look for is a good reputation. Check out the reviews and comments from other users to see what they have to say about the plugin. If there are many positive reviews and few or no negative ones, then you can be sure that it's a good plugin worth buying.
Active Installs
The last thing you should look at is the number of installs. The higher the number, the more people have installed and used it. This means that the plugin is popular, so there's a good chance that it will provide everything you need from it.
Image Credits: Unsplash
We hope this guide gives you some help with choosing the perfect WordPress plugin for your website. If you have any questions, feel free to leave them in the comments below. Let's see whether the contact form plugin we used in our guide satisfies the above criteria.
Why You Should Use Contact Form by Supsystic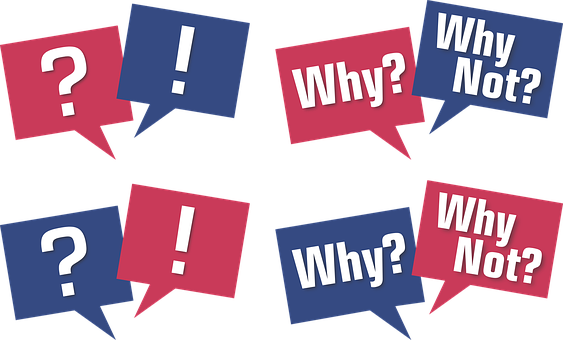 Image Credits: Pixabay
With expert developers, Supsystic offers you won derful plugins for your WordPress website. Check out our best plugins here. Contact Form, which is one of our top plugins, has many great features that make it a perfect choice for your website. Here are some of the reasons why you should use the Contact Form:
It's easy to use
You can create a contact form in just a few minutes with only three steps! Everyone with or without coding experience can create forms.
It's fully customizable
You can edit the form fields, buttons, labels, and more to make it fit your needs perfectly. -You can choose from several different styles for every element of your contact form.
Responsive design
The contact form will look great on any device, from desktop to smartphone. This is a perfect way to make sure that your customers can easily contact you no matter what device they're using. Pre-made Templates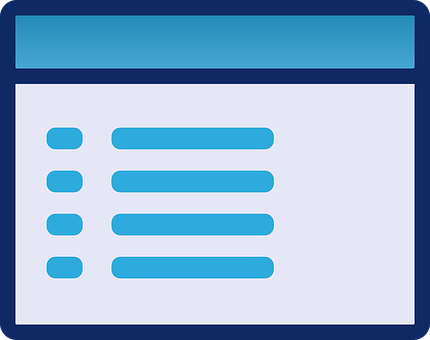 Image Credits: Pixabay
There are many different pre-set templates that you can use as a starting point for creating your own form. You can edit any of these templates to make them fit your needs perfectly.
A/B Testing
You can create multiple versions of your form and test them all at once. You'll be able to see which version is performing better than the others.
Integrations
You can integrate your contact form with many different services, from MailChimp to Google Sheets. This makes it easy for you to store all your data in one place and keep track of everything that's going on with your contacts.
reCaptcha Integration
You can use reCaptcha to prevent bots from submitting your form. This is helpful because it prevents your server from getting overloaded with spam submissions.
Translation ready
You can translate the form into any language of your choice. You don't need to worry about Google Translate or other online tools because it works perfectly.
Good Reputation
This contact form has been downloaded more than 10,000 times. It has also received many positive reviews from customers.
Easy to update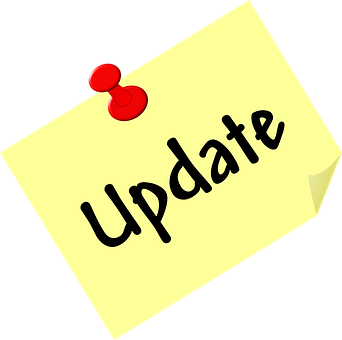 Image Credits: Pixabay
If you need to change your form later on, you can do so easily without having to start from scratch. Simply upload a new version of the file into your WordPress admin area and replace the old one with it.
File Upload
This feature allows your visitors to attach files to their form submissions. The file upload feature can be used to receive photos, videos, or other documents from your customers.
Compatible with all browsers
This contact form works perfectly on all major browsers, such as Chrome, Firefox, Safari, and Internet Explorer.
Data Analytics
With this feature, you can easily track all the stats of your form submissions. This includes the number of submissions, the email addresses of all your customers, and other information related to them.
Conditional Logic
The form can be configured to show different fields depending on the user's input. For example, if a user enters their name in the field, then it will also show their email address field, as well. You can also use this feature to hide fields from users who don't need them (like when they already have an account with your site).
Good Support
You can always count on the support team to fix any issues you might have. They will help you troubleshoot and answer any questions you may have.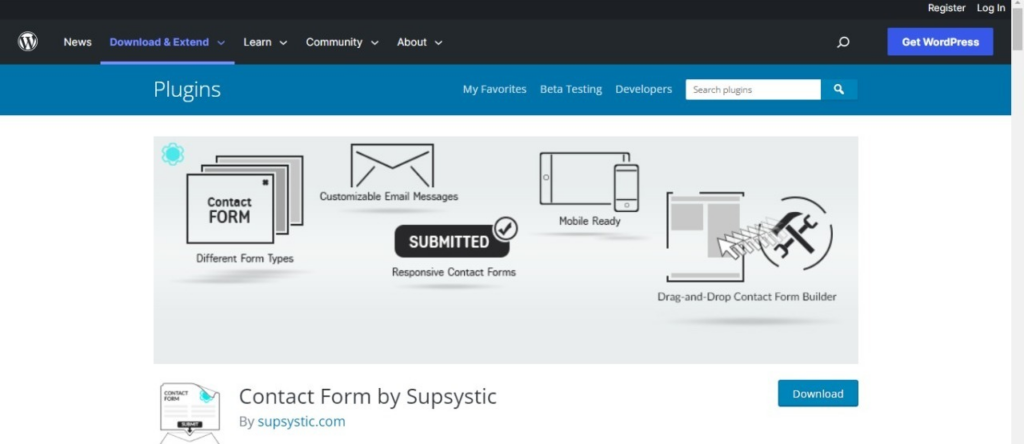 Image Credits: WordPress
As you can see, Contact Form by Supsystic is a feature-rich form builder that makes it easy to create an online contact form for your website. The free version offers basic features, which may not be enough for more advanced users. If you want to create a contact form that allows multiple recipients, then the paid version is definitely worth the investment. The paid version starts at $49, renewable annually. Also, note that you may need add-ons to make the plugin more useful. However, too many add-ons can slow down your website. Therefore, choose only the add-ons that are essential for your site. Overall, Contact Form by Supsystic is a great choice for creating an effective and professional contact form for your business. At this point, let's explore the best alternatives to the Contact Form Plugin available in the market.
What Are the Best Contact Form Plugins For Your WordPress Website?
This list compiles the best WordPress contact form plugins. It includes all of the most powerful tools available, as well as some lesser-known but equally useful options. In addition, we'll take a look at what makes each plugin unique and how you can use them to create a great experience for your visitors. Let's dive right in!
Gravity Forms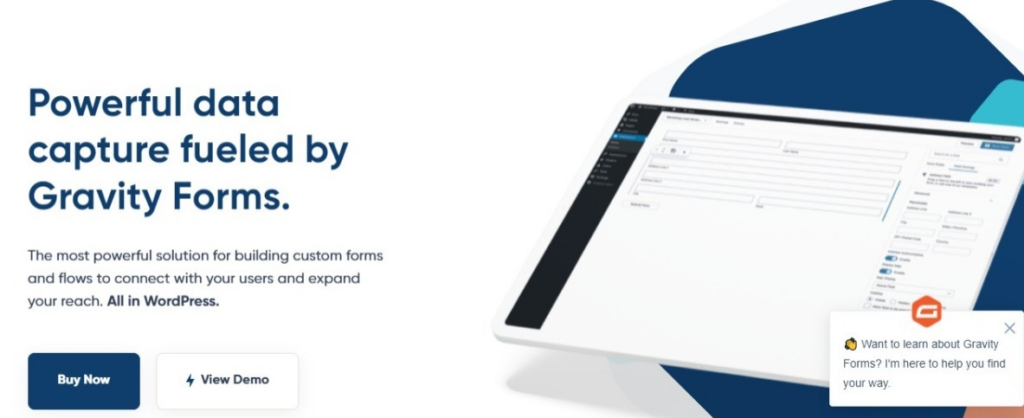 Image Credits: Gravity Forms
This plugin combines a variety of features to create a powerful and flexible contact form. It offers a wide range of customization options, as well as integrations with other plugins. Gravity Forms is one of the most secure plugins available, with regular updates and a strong focus on security. Its user interface is extremely user-friendly and intuitive, making it ideal for beginners and experts alike. It is also easy to install and configure. The plugin offers a vast array of add-ons that can be used to extend its functionality. While Gravity Forms is an excellent plugin, it does come with a few limitations. For example, you can only access priority support if you pay for the most expensive license. The free version does not have any support at all, aside from the resources available in forums.
Everest Forms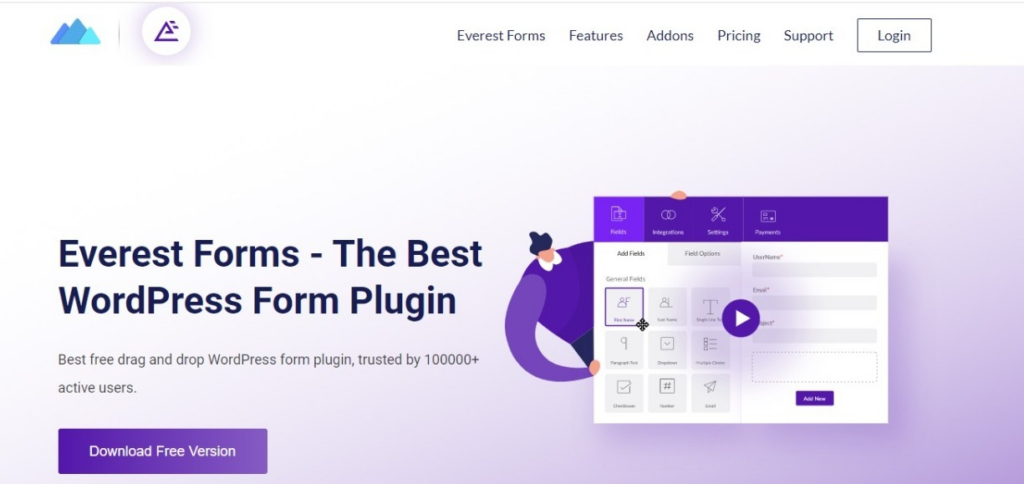 Image Credits: WPEverest
Everest Forms is an excellent alternative to Gravity Forms, with many of the same features and a few additional ones that make it even better. It has a large user base, regular updates, and is compatible with most tools. The only downside is that it is a bit more difficult to set up than Gravity Forms. However, the learning curve is worth the many benefits you receive from using this plugin. The plugin is translation-ready and can work well with many translation plugins. It also has a responsive design and comes with a drag-and-drop form builder that makes it easy to create forms. This plugin is available in both free and premium versions. The paid versions have additional features such as conditional logic, email notifications, and many more. At a little over $45 per year, Everest Forms is one of the more expensive plugins on this list, but it's certainly worth it. It has many features you won't find with other form-builder tools.
Formidable Forms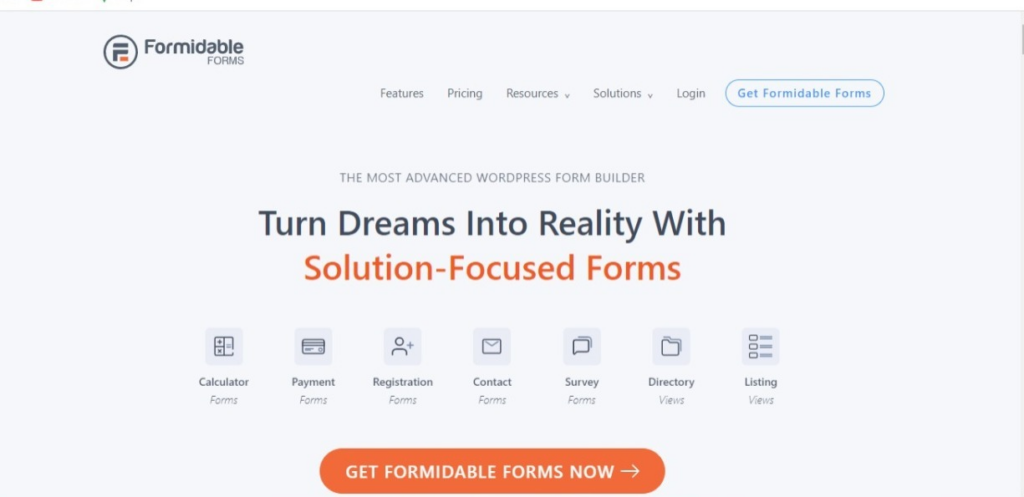 Image Credits: Formidable Forms
This is a great choice if you are looking for a feature-rich form builder with everything you need to create professional-looking forms. With over 200,000 installations, Formidable Forms is one of the most popular form builders for WordPress. The plugin offers a wide range of fields and layouts, as well as advanced conditional logic that allows you to automatically display different content depending on what the user enters in each field. The free plan has more features than most of the form builders. However, it does have a few limitations. At a starting fee of $49 annually, the Pro plan removes all restrictions, allowing you to create as many forms as you need. This contact form builder works with any theme, including free and premium WordPress themes. The plugin is also compatible with other popular plugins, making it the perfect choice for anyone who wants to create a beautifully-designed form that works seamlessly with their website.
Contact Form 7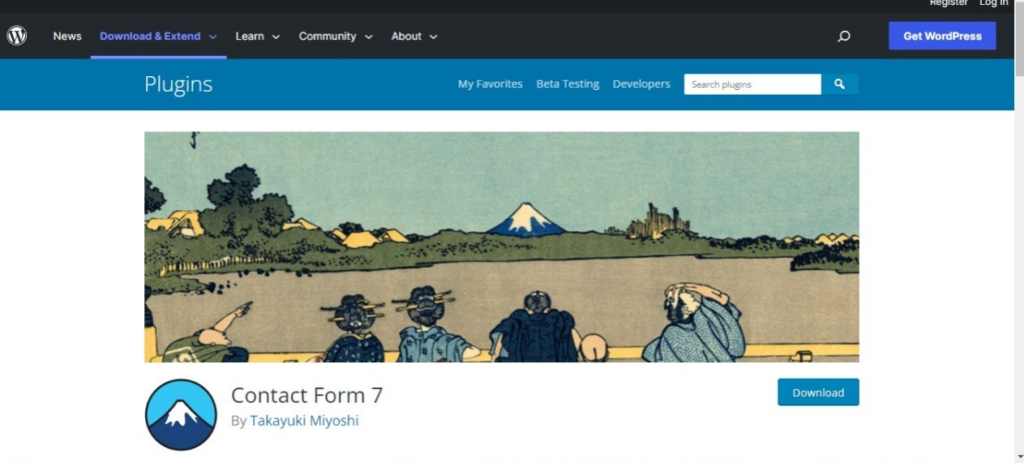 Image Credits: WordPress
With over 5 million active users, Contact Form 7 is one of WordPress's most popular contact form plugins. It's easy to use and comes with a range of features that make it perfect for creating contact forms, surveys, and more. In addition to the standard fields that allow you to collect personal information like name, email address, and phone number, Contact Form 7 includes a number of advanced fields, too. Why would you use this plugin for creating your forms? Is it because of the large user base, good support, or advanced features? If that's not all, Contact Form 7 is completely free and doesn't require any coding knowledge or special skills to use.
Jetpack Contact Form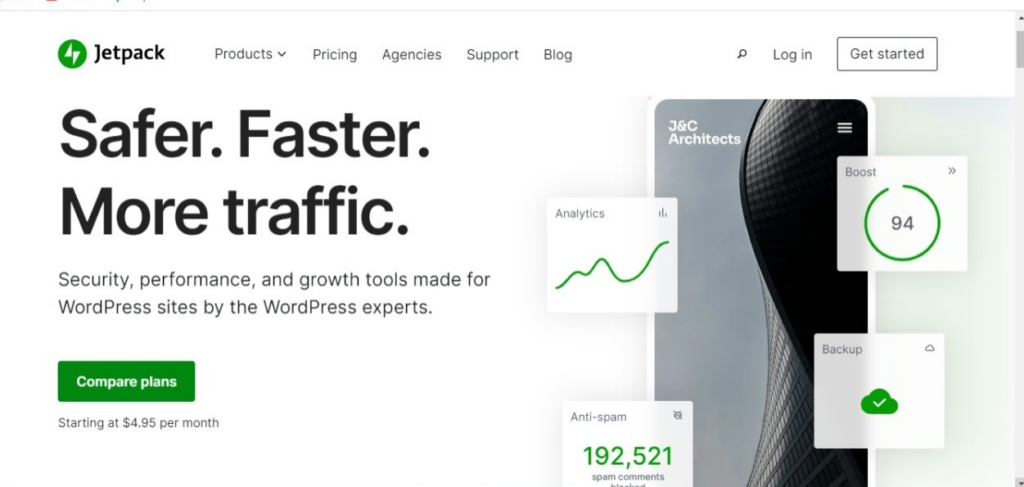 Image Credits: Jetpack
Jetpack Contact Form is another popular contact form plugin for WordPress. It's an extension of the Jetpack plugin. This all-in-one tool is an excellent choice if you want to use a single plugin for all of your site's needs. Jetpack Contact Form is easy to use, with a simple interface that allows you to customize each form field. Jetpack Plugin is the answer to all your needs. This is one solid reason why you should consider the tool. It's a great way to get around the limitations of WordPress and make your website more functional. From caching to anti-spam protection to social media integration, Jetpack does it all. Whereas Jetpack Contact Form is good for small businesses, large companies might want to consider using Gravity Forms. This is because Jetpack Contact Form is not as advanced or customizable as the other plugins.
Hubspot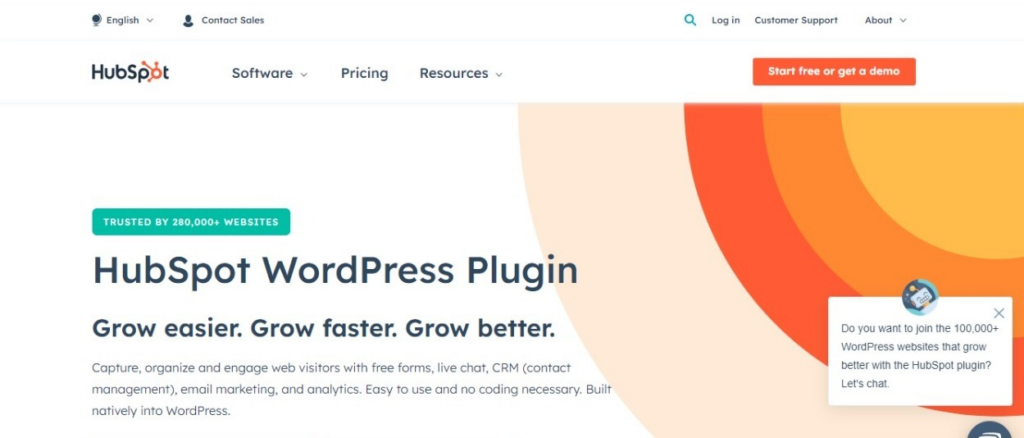 Image Credits: HubSpot
Hubspot is a popular marketing automation platform. It also has its own contact form plugin. This allows you to create forms for your visitors to fill out, so they can get in touch with your company. It's a great tool for collecting leads, as it integrates with other Hubspot features like lead scoring and drip email campaigns. You don't pay any extra for the Hubspot Contact Form plugin, as it's included in the price of your Hubspot plan. This tool is compatible with Ninja Forms and other plugins, making it a great choice if you want to use a different contact form plugin. The only downside to using HubSpot is the price. It starts at $540 per year. For this reason, it's not the cheapest option out there. Many small businesses cannot afford it. That said, if you only need a contact form out of the other Hubspot features, it might not be worth the price tag.
Metform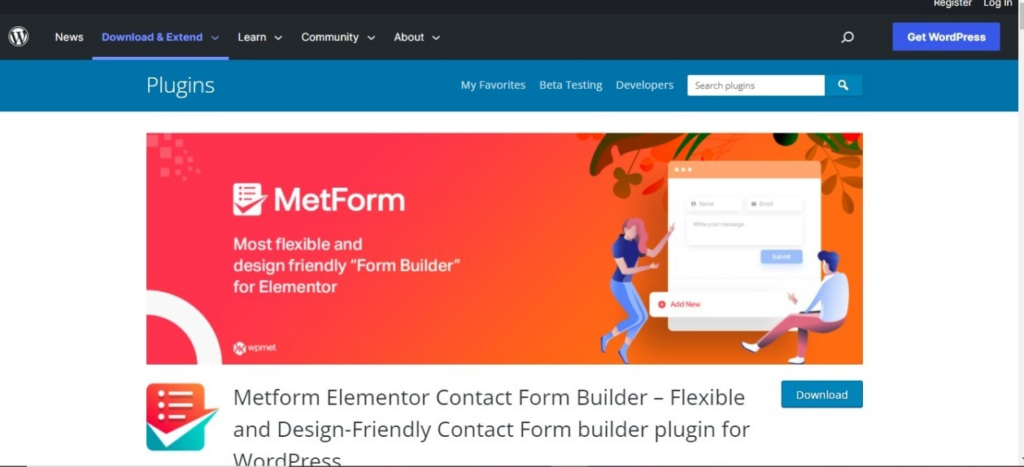 Image Credits: WordPress
This plugin is built on Elementor, which makes it a great option if you're looking for a form builder that has top functionalities. The integration is seamless, and you can create WordPress contact forms in just a few clicks. This WordPress form builder also has other nice features, like a payment gateway, smart conditional logic, and more than 30 premade templates. The downside? You need to pay for the premium plans to unlock all the amazing features. It's $39/year, which is a good deal if you're looking for a premium form builder plugin. You can also check out their free plans to see if they have what you need.
weForms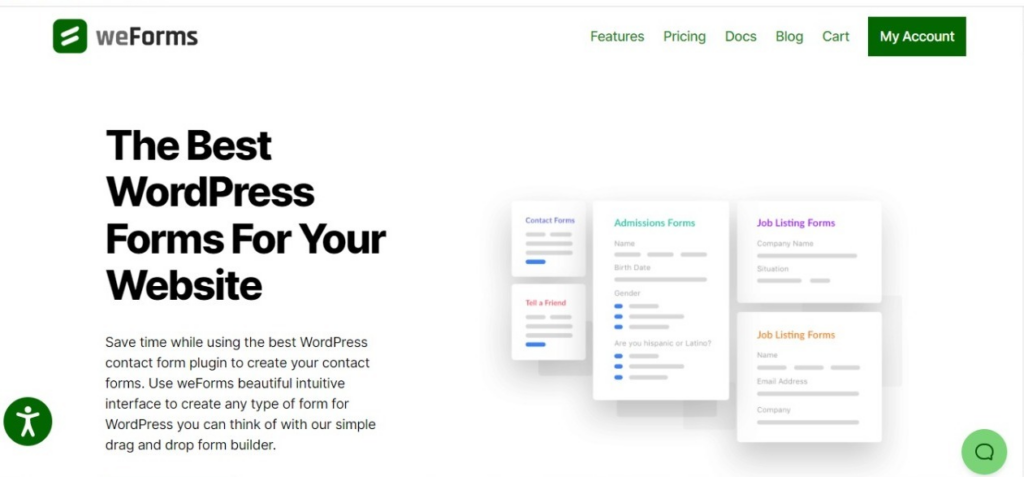 Image Credits: weForms
This lesser-known plugin is a great alternative to the other WordPress form plugins. It has all the features you would expect from a form plugin, including an intuitive interface that allows you to customize each field. We couldn't expect less from the developers of WP Project Manager Pro and WP User-Frontend Pro. Their plugins are also very advanced, making them one of the top developers of WordPress plugins. They have a great reputation and a large following, which is why they are one of the best developers to choose from. With weForms, you can easily add a contact form on your website and collect leads. It's easy to use and doesn't require any coding knowledge. The premium tier starts at $39 per year, which is a great price for the amount of functionality and customization you get. You can also try out the free version first to see if it's right for you or your business.
FormCraft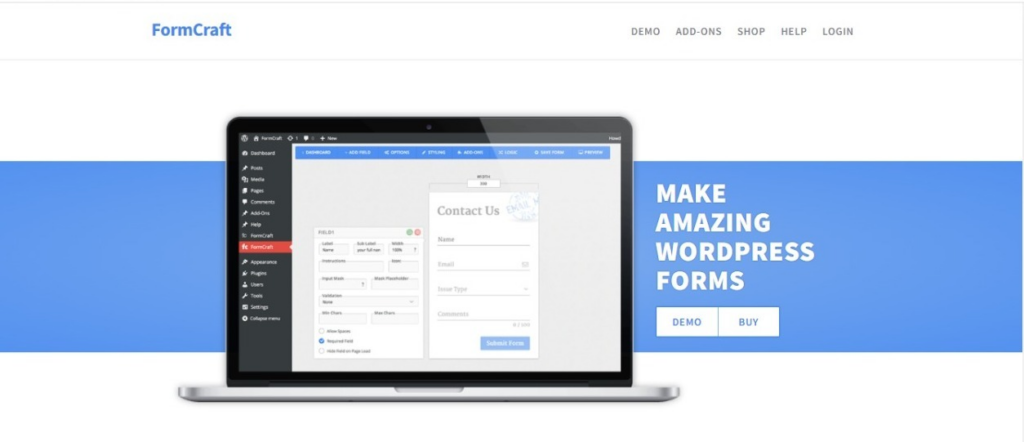 Image Credits: FormCraft
FormCraft is another great plugin for collecting leads and creating contact forms. It's a bit more advanced than weForms, so it might not be the best option for beginners. The plugin also lacks a lite version or a free trial period. But it supports a one-time payment of $39, which is a good deal for the amount of power and customization you get. FormCraft allows you to create highly customized forms that look great on any device and can be embedded anywhere on your website or blog. The plugin has a ton of built-in features, including:
Preset templates that you can use, customize or build upon.
Data analytics allows you to track which sections of your forms are most popular (or least popular).
A responsive drag-and-drop builder that allows you to create beautiful forms from scratch or import existing HTML code.
Built-in integrations with popular email marketing software like MailChimp, Aweber, and ConvertKit.
With over 5,000 active installs, this new plugin is on its way to becoming one of the most popular form builders on WordPress.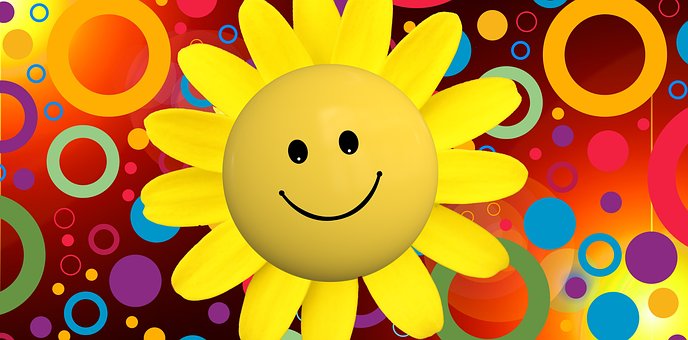 Image Credits: Pixabay
Overall, the best WordPress Contact Plugin is a plugin that is easy to use, built on the best technology, and provides a wide variety of features. The best way to find the best WordPress contact form plugin for your website is by taking into consideration all of the factors we mentioned above. You should also consider the type of website you have and how often you need to use a contact form. If you run an e-commerce store, it's important that your contact forms are easy for customers to fill out and provide them with all of the information they need.
Final Thoughts
To sum up, contact forms are an essential part of any website. Without them, it's impossible to build a relationship with your customers, and it's hard for them to get in touch with you. With the right plugin, you can create the most useful, attractive WordPress contact forms for your site. You can make it more than a basic contact form. This is your opportunity to make it into an entire experience. But there are so many plugins out there that it's hard to know which one is right for you and your project. To help you out, we've put together this list of the best WordPress contact form plugins so you can get started right away. Now that you've read this article, you should be able to add WordPress contact forms to your site. If you feel like something is missing or you want more information, please leave us a comment below. If you found this article helpful and would like to learn more about WordPress Plugins, check out our other articles on the topic.