There are numerous ways of increasing conversion rate and one of the most effective one is collecting loyal user base of subscribers for mailing. This is very convenient way to maintain communication with your clients which allows you to deliver information about updates, advantages users get for using your product and service features.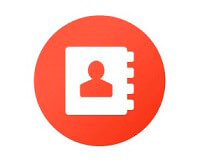 Although your goal is to sell your services/products you should not forget that your clients make purchases basing on their own considerations. Usually those considerations fit to the short list:
Product Specifications
Price
Trust to seller
When launching newsletter you can increase your potential client's trust to seller, you can ground the price and clarify product's specifications. So email marketing is powerful tool that allows you to boost your sales dramatically.
One more reason to have a user base for mailing is the fact your product gets updated or you have enforced some changes to your service and you need to contact subscribers to inform them about it. Email box is being checked on daily basis by most of users so you can be sure your email will be at least viewed.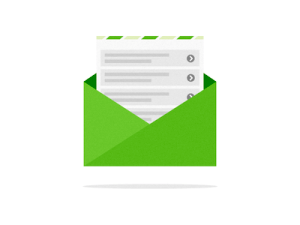 There should be told more about trust you gain when communicating to your clients via newsletter. Just consider that when you get to the choice of seller you are likely to choose the one you already had a contact a with rather than with the one you haven't heard about yet. This is true especially for situation when price and product specifications are almost even.
Moreover, you can increase traffic on your website from your mailings if you include to letters your link which is grounded to follow. And traffic increased lead to higher conversion rate which is your final goal.
It is stated that companies that manage to run subscriptions get more loyal clients and more income.
One more reason to have a user base is not obvious but is still important. You get information about your clients that allows you to know more about their tastes and needs to sell more. You can get valuable statistics that show you how to sell in the most effective way as you know many cancels, views and follows there were for each letter you have sent. Therefore, you can make appropriate changes to your strategy and marketing policy.
To sum up creating user base for mailing is very easy. If using right tool you can manage, increase and optimize your subscribers base. All of mentioned above can be done with Contact Form Plugin by Supsystic.
Adding Subscribers with Contact Form Plugin by Supsystic
This is a universal tool for creating forms that allow users to contact you in fast and convenient way. Along with high rate of appearance customization it possesses numerous additional functions you can enforce. One of them is an ability to enable subscription for users that have submitted form.
This function allows you to add user's email (and other info) to base of contacts. You can specify the base users have to be added to on your own.
There are numerous subscription management services integrated with plugin:
WordPress
MailChimp
Aweber
MailPoet
Active Campaign
arpReach
Benchmark
Campaign Monitor
Constant Contact
Convert Kit
FeedBlitz
Get Response
iContact
InfusionSoft
MailRelay
Emma
Sales Force – Web-to-lead
SendGrid
SG Autorepondeur
Vertical Reponse
You can set up form to include user to one of mentioned above manages mailing list after submitting. So in a single click user contacts you and also subscribes to your newsletter or any other mailing.
It is also possible to set up user's status on your website after subscriptions. Roles are assigned by you in the Dashboard.
Using A/B Testing to Increase User Base
Contact Form Plugin also allows you to use A/B testing feature in order to find the best options. This feature was designed to provide detailed statistics on efficiency of specific form. You can use it to find the form that collects users in the best way.
Even small changes to form can change conversion rate dramatically so make sure you test all options using this feature.
In Conclusion
Contact Form by Supsystic can solve wide range of tasks and is fully customizable, so it is worth at least to try. Moreover, user-interface is intuitive and it is very easy to find out how to design forms that comply to your goals.