For every Newsletter Creator there are some moments that become important in providing Newsletters. While writing first, then second then another and another newsletter, a situation may happen when you begin to flounder in all of made newsletters, in planned newsletters and this feeling like a snowball grows larger and larger. To avoid banal mistakes, next newsletter classification will be a helping hand for you to simply take everything under your control.
Newsletter to promote a product or service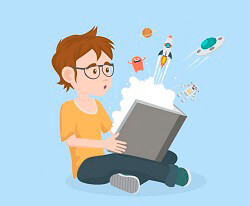 Marketing newsletter maybe the most widespread newsletter in the email inboxes, so they are worth to consider first. Promotional newsletter is usually sent to the potential clients and customers in order to make them be aware not only about sales, but to notificate of the latest shopping events of your site like arrival of new collection, widening of your shopping grid in new customer's city or new delivery service you start to work with. In the case you planned to aware customers very often you may provide a short post or single page newsletter. To interest customers stronger – try to send them more personal newsletters based on what they bought before. You can easily complete Newsletter Templates by Supsystic with Drag&Drop Builder by yourself without coding skills. Just Drag the block you need and Drop it in the best place of your vision. For example, if the customer bought woman shoes, she maybe interested in a clutch of the same color and firm, or gloves, or scarf.
Newsletter to save relationship
This type of newsletter can be used by clubs, churches, for school leavers, employees. Main target of such kind of newsletters is to distribute information for Subscribers curiosity needs. From time to time relationship newsletter are paid beforehand by followers of the membership. You can adjust any frequency of Newsletters you like with Newsletter Supsystic plugin by using When to send section in the Main Settings Tab. Read more about "Best sending frequency for every type of a Newsletter" you will be able in one of the next articles about Newsletter in our Blog. Follow us on Facebook or twitter!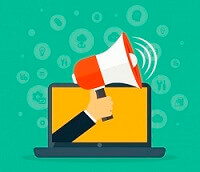 Informational Newsletters
Do you watch news on TV/Youtube or mobile device? Sometimes people want to know what's going on in text format by receiving topics they want to see in the emails. You can allocate your subscribers by their interests in different Subscribe lists manually in the Subscription Lists Tab or by inserting Subscribe Forms to different Subscription Lists in various places on your site. Thus you will gather more mails to send appropriate letters.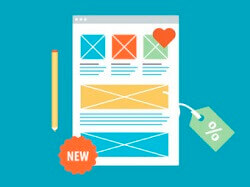 The best one for those who only begin newsletter campaign and want to drive traffic to the site is Magazine Type. In short, this Newsletter looks like a small replica, reflecting main articles, thus to read them subscribers have to follow the links to your site first. E-magazine contains headlines, hot citations or theses with straight links to your site pages where you have placed your attractive articles. Too many articles may be pretty depressing for new subscribers, so it's better to insert about 6-8 excerpts, but not more then 10. You can easily adjust it with Newsletter by Supsystic using Dynamic Content Blocks.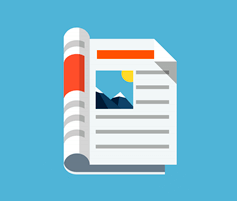 You may already saw this Newsletter type in your personal e-mails, it has one idea with all arguments and facts in original, yes, it can be the longest one Newsletter. It looks like a scientist article for pro edition and have to contain all material, so user, getting your newsletter has everything he needs to agree with it's idea. Single Topic type isn't perfect for marketing purposes and will be better mailing such type of newsletter not so often. You can adjust needed frequency for such type of newsletter with "When to send" option on Main Settings Tab of Newsletter plugin.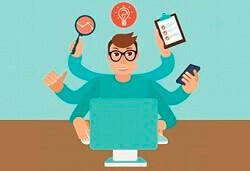 If you need to inform subscribers and promote the product with one newsletter use Hybrid Newsletter to catch 2 rabbits simultaneously with one dog. This type contain details of the products and links to you site to involve and attract subscribers to your site. 2-aims Newsletters don't cover lot's of topics on your site, so they can be sent more often than Magazine ones. By the way, you can easily create any of the mixed newsletters for your business with Supsystic Newsletter plugin. WordPress Newsletter plugin includes a lot of awesome templates and sending settings. With Newsletter by Supsystic you can create any newsletter type you need.