Pioneering Web Design Trends For 2018
2017 fades away into memories. With the new hope and advancements, web design industry is again ready to embrace new challenges. In the year 2018, website owners will get to know the highly-demanded web design trends. In this tech-savvy world, web design will always be on the top for offering providing the best possible results. 2017 was full of technological advancements like increasing ratio of mobile usage over desktops. This indicates that 2018 will be having fully-utilized mobile-friendly websites. You can observe that the landscape of web design is ever evolving. Sometimes, it gave modernity to the websites and somewhere it extended the functionality. However, it's difficult to balance the aesthetics and functionality simultaneously. But, with the latest web design trends for 2018, you will be able to get both with ease and finesse. Not only you will get the exquisite appeal, but also increased user engagement & optimum conversion rates. To make this happen, entrepreneurs and marketers keep track of the latest web design trends every year. Being a web designer, you must be looking around for the best trends and inspirations. It is definitely needed to make web designs interactive and powerful. You have come to the right place. Here, in this blog, we have compiled a list of the best web design trends that will engage the customers in upcoming 12 months.
Have a look at the striking web design trends to embrace in 2018:
Video Will Be Used For Visual Storytelling
We will not say that video is going to dominate the web design markets. Because it is already doing that. From big media sites that are pivoting towards visual screening to short social media illustrations, video is everywhere. On the other hand, intuitive visual storytelling is getting more powerful and video plays a significant role in it. Here we have gathered few stats to illustrate video web design trend:
As per witnessed stats, it is estimated that integration of video to the landing page increases conversions approx 80%.
On an average, people click and view the pages 2.6 times more that are having videos on their landing page.
Video is the master in conveying the targeted message to the visitors. Web designers consider it an influential tool to engage users and keep them focused for a long time.
Big, Bold & Creative Typography
Interactive visual appearance is the next thing which visitors demand in every website they browse. Marketers predict that creative, bold and big typefaces will make a debut in 2018. Big and bold letters draw viewers attention towards the powerful headlines that are created to convert visitors into subscribers. For the web designers who want to make most out of the appealing typefaces, 2018 will be the year for their experiment. They are free to practice different types of typography to make the page clear and aesthetically pleasing.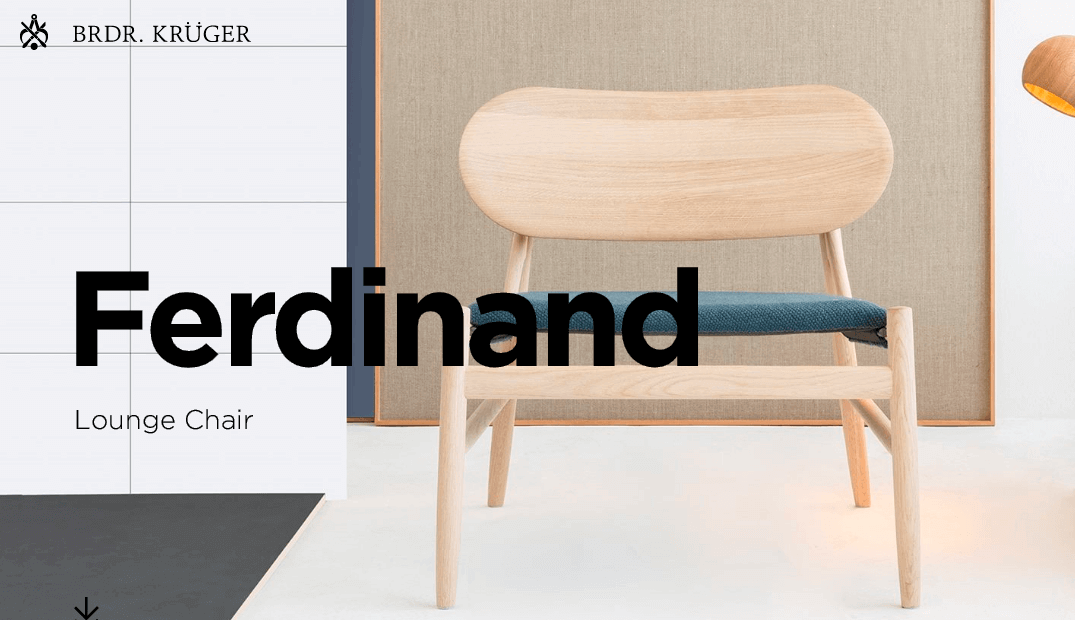 Artificial Intelligence May Bring Advanced Ways
You must have discovered chatbots and voice search technique as the most discussed UIs for websites in previous years. But now, the new year will bring much-awaited tactic i.e., artificial intelligence for web designers. This advanced trend has hit the mainstream of web design. In previous years, AI beat many records and promised to come up with easily available tools. As Siri is available in many advanced devices, AI and machine learning will continue to offer advanced ways to the web design industry.
Era Of Scalable Vector Graphics (SVGs)
Introduction of scalable vector graphics made the web design domain advanced. However, this trend is not new for the market, but you can predict this to overtake other file formats like GIF, PNG, JPG, etc. SVG images are different as these are based on vector and not pixels. This attribute makes the images beneficial for web designs. As these are scalable, the vector images maintain quality and won't affect the page speed even after getting animated. Web designers started using SVGs to provide better media experiences to the users in the year 2018.
Illustrations are considered the most versatile and great media to create interactive images. The images are elegant, playful and add a grace of fun to the website. Although, it requires knowledge and experience to make illustrations fun elements for users. But, it can be seamlessly done by hiring a trusted custom web illustrations designer. Basically, these types of illustrations are tailored to match the business tone. Marketers prefer this as a perfect trend to add fun and energy to the web pages that have lost their charm across the web. So, you don't need to be worried about your brand purpose or identity. Along with the custom illustrations, one can also integrate customized slider image and text options. This adds charm to the web designs and further attracts visitors to play with the newly invented options. Web designers can have this facility in their interfaces by using Slider Plugin. This plugin creates slide-shows for a variety of components like images, text, animations and many others. It provides fast and easy navigation to other areas of the design.
Reduced Use Of Strict Grid Layouts
Integrating grid layout for a website went smoothly without questioning. When someone uses grid layout, it means that the design is clear, structured and responsive in nature. Grids create invisible lines that provide a website arranged and harmonized interface. In 2018, grid layout may also be challenged and demands better ways to fit the structure in an architecture. It is projected that 2018 will be all about variegated shapes, curves, lines and organic structures which eliminate the use of grid layouts in modern web designs. It's nothing that grid layout is no more effective for web designs. Rather, it provides better appeal as compared to the organically developed designs. If you rely on grid layouts, you can make your task hassle-free by installing the Data Tables plugin. The plugin is powerful and beautifully manages data into easy to understand tables.
We have noticed many web design trends in previous years. In this context, 2018 will be an exciting year for web designers. Between the traditional trends, there are many new ways that will be gearing up to add fun to the web designs. You can have an idea of the latest web design trends from our blog. On the basis of growing web design realm, we assure that 2018 will be the year to have functional, simple and futuristic designs for businesses. Author Bio: Tom Hardy is a renowned web developer at Sparx IT Solutions: PSD to HTML He keeps on looking for trends that could increase the conversion, he also likes to share the researched knowledge with the audience through engaging blogs.