Digital publication plugin aims to make the process of creation publication easy for WordPress users.
You can create your pages using FTP to upload images.
Here is one requirement – your files for import have to be in directory wp-content/uploads. Import way for example: wp-content/uploads/2016/12. So you put folder path and click Parse Folder:

After that, you will see all your pages. You can edit this page – delete, Sort or rename images: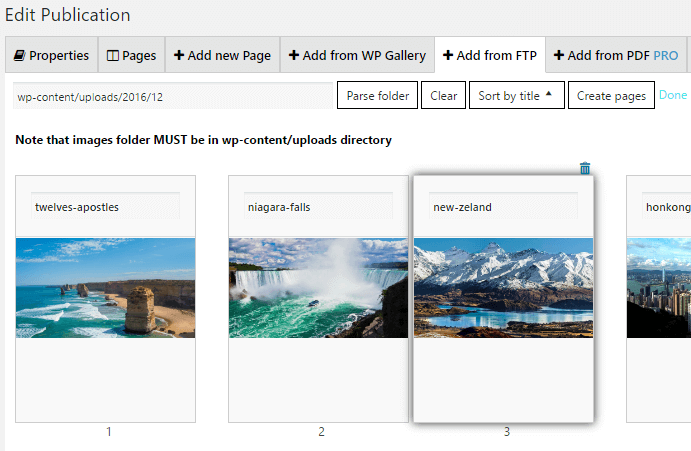 If you want to add another file and don't need selected ones anymore – click Clear button and add images that you need
When you don't need to clear all pages, but want to delete one – place your mouse over the image and above it trash bin symbol will appear. Just click it
Rename your image. It's really easy too. Just place your mouse in Name cell – delete old name and write new one
After you choose name for your images, you can sort them by name – from A to Z or conversely. Click Sort by Title button for this
And when you finish all preparations with your images – it's time to Create Pages.