You can edit your Maintenance Mode / Coming Soon with Drag and Drop builder. For this click the button Edit Template and you will see a new window page with the different Editors.
You have such variants as:
Element Editor
Block Editor
The first, let's check Block Editor. To see it just move the mouse on some block or part of the page and on the right side you will see three buttons.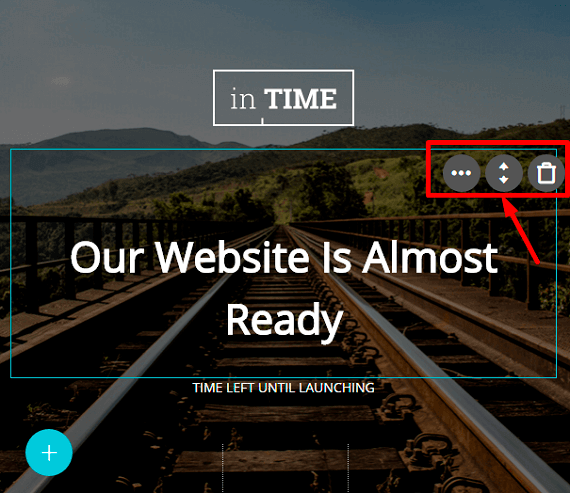 If you click the first button for your view you got three options:
Content align – choose the place for the content in this part of the page: center, left or right
Fill Color – if you want another color of this part – click the Water Drop, choose the one you like and tick it to activate the color
Background Image – if you want to set here a background image – switch on this option. You can use Fill color and Background image together to reach interesting effects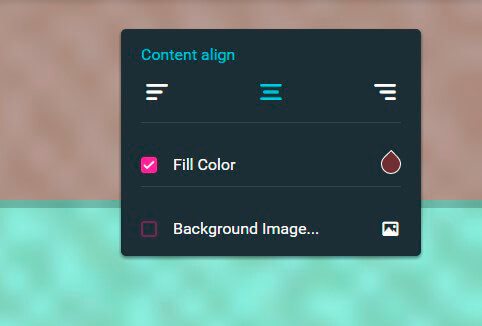 More detailes about Maintenance Mode / Coming Soon Block specifications you can find here.
By clicking the second button you can move this part of a page to another place – higher or below.
And the third button allows you to delete current block if you don't need it.
The Element Editor has also three types depending on the content:
Text Editor – it helps you to change Font Family, Size, Type (Bold, Italic or Strikethrough), Insert link to the text or even change the color of it

Icon Editor – this feature allows to change the icon, its size, color, insert link to it or at least delete it at all

Image/Video Editor – you can change the image or video, insert the link or fully delete it

After all changes – Don't forget to click Save button!