To find Load More Button open Main Settings Tab and scrol down. To activate it click "Enable" radio button and you will see settings of this option. Load More Button option allows you to:
Load with scroll – choose whether you want to load your images with scroll or not;
Load more button text – write the text for the button;
Loading text – write the text for loading images;
Images quantity – Define the quantity of images that will be shown;
Load more amount – define the amount of images that will be loaded when you press the button.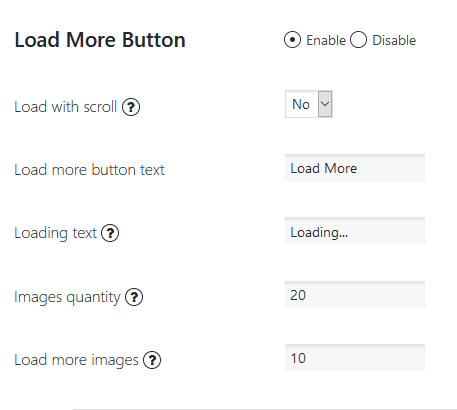 Also you can edit Load More Button design using Custom Buttons option. Read more here.
Enjoy the example:
And don't forget to save changes, you made.