Make redirection to the required URL after users close popup. It is very useful option. If users won't subscribe through the popup you will still have a chance to show the required information, after they close it.
Enable "Redirect after close" option in Appearance setting on the Design tab of WordPress Popup plugin by Supsystic. Insert there the required URL and save your popup. Also you can set the link to open in a new tab.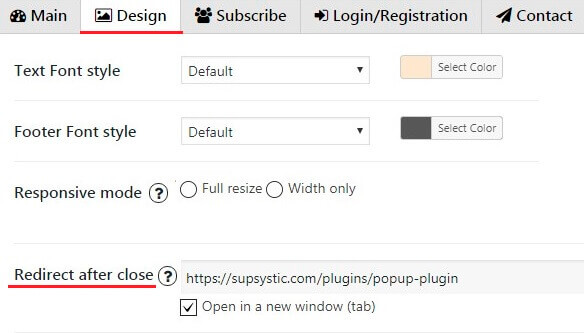 You can check the work of this option, by clicking on this page. You'll see the popup, which will redirect you to the main page of WordPress Popup plugin by Supsystic after you close it.