WooCommerce Product Table with a Pagination feature provides customers a convenient and fast navigation on website.
Pagination splits the table on pages and minimize table without removing data.

Benefits of using Pagination feature
Feature is useful if you have hundreds of products in the table. Customers need not browsing full long list, they can just click directly on the necessary page. Much more easier to browse Product table or catalog in this way much, therefore it increasing the user's experience.
Providing less products to the customers on one page, you help them to explore the page more attentively and make focus on items and offers. 
Also, if not to load full table at once, option will speed up a load time and optimize your online store, make it faster.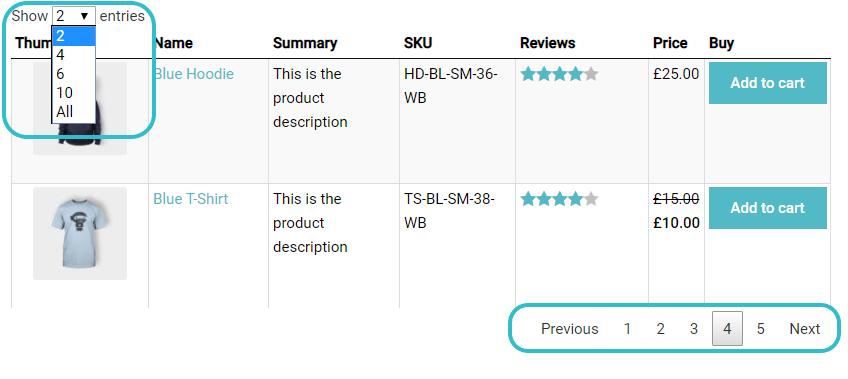 Pagination Settings
All you need to do is enable Pagination Feature. Settings allow to set the exact number of rows to display on one Pagination page. Also you can set the amount of rows for Pagination drop-down list content. Thereby, customers have ability to chose how much rows per page they want to see. Available Pagination Size settings – Large, Medium, Small.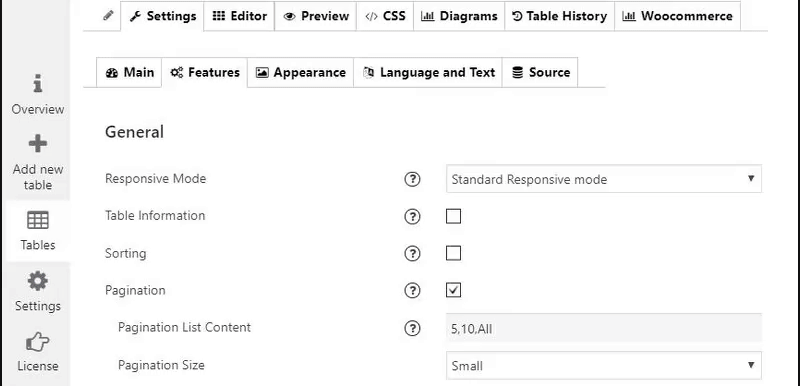 With WooCommerce Product Table you can create simple, effective and useful pagination for your table. Plugin has all necessary features to make Product table comfortable, easy for browsing, navigating and searching. Have a look at all Examples of WooCommerce Product Table and take advantage of them.