In order to create social share buttons like on this page –
1. On the left navigation menu click "Add new project".
2. Enter the title of project and click "Create".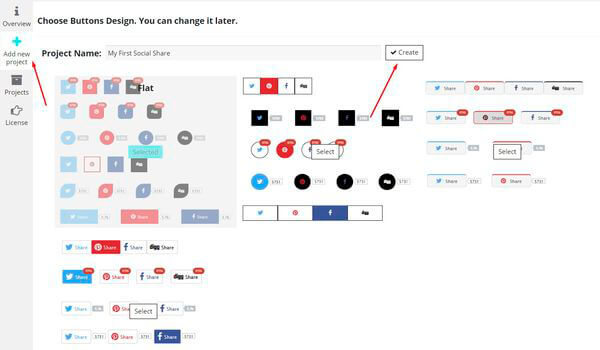 3. Go to "Where to show" section.
4. Choose Content and activate position "Above Content".
5. Customize the other options.
Check the other examples of placement option: