Social Share plugin allows you to integrate with Membership plugin and show social buttons under the users' posts.
In order to do this following the next steps:
Go to your project on Social Share plugin.
On the Main tab, Where to show section activate Membership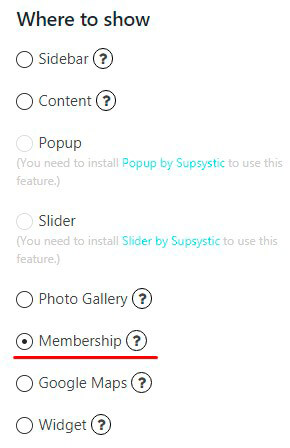 Save the changes.
After that you need to open your Membership plugin and customize Sharing options:
Go to Main tab, Content section of the Membership
Find Social Share option and choose it:
Save the changes.
After all these steps Social Share buttons will be displayed under your users' posts: