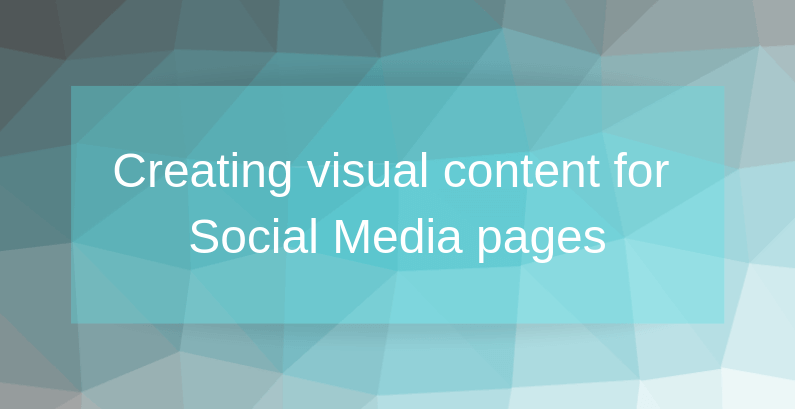 Social media presence plays an important role in the success of the whole business. In fact, it becomes one of the most selling marketing channels for most of the industries, also, social media influences your reputation image and helps to interact with the customers. Wyzowl has recently found that people tend to remember 80% of what they see and do and only 20% of what they read. Moreover:
our brains process an image 60,000 times faster than text

visual marketing is 40 times more likely to be shared on social media

65% of people are visual readers.
Therefore, visual communication is becoming a powerful tool that we can use in our social media pages. Ready to know more about it? So, let's start.
Visual content types
Let's be honest: images are what thfirst come to mind when you think about visuals. But they are only a part of the who;e picture. Other types are:
Videos

Graphs

Gifs

Memes

Webinars

Screenshots

Infographics

Drawings

E-books.
Of course, we can tell that graphs, memes, screenshots, infographics, and drawings are all image types. But do not forget to include them in your posts. According to MDG Advertising survey, posts with relevant images get 94% more views, on average, compared to posts without images. Take for example GoPro Instagram account, which has more than 15M followers – all that they do is post beautiful nature images.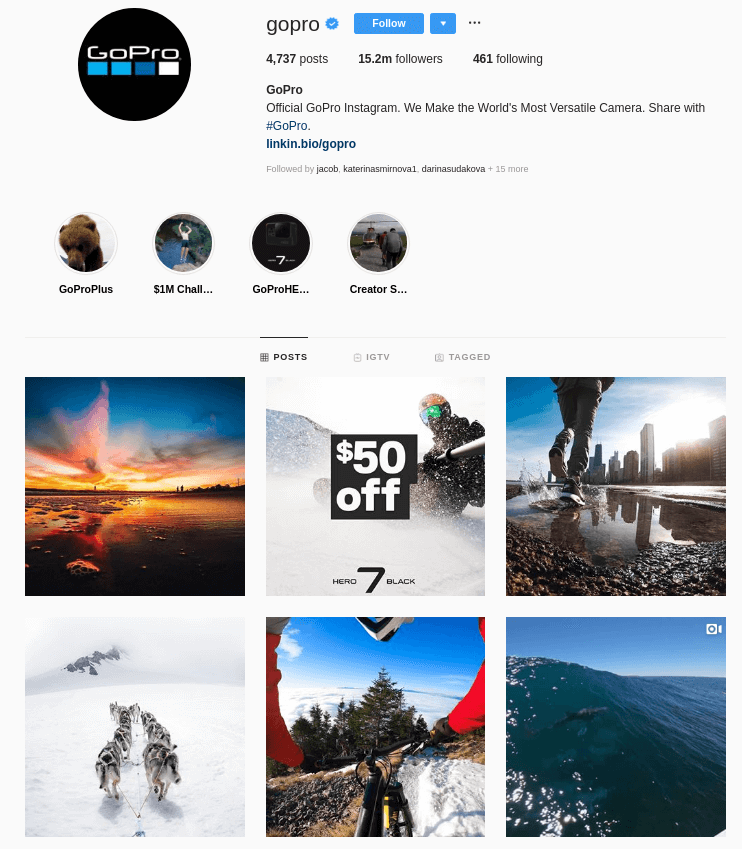 Another popular visual content type is video. In fact, posts with videos are shared x3 times more than those that only have texts. Moreover, it is a great way to show your products in action or to create different training videos. By the way, as learning materials, you can also use infographics, graphs, or screenshots. Memes, gifs, drawings, and comics are good choices for adding some humor and entertaining your auditory. There is no secret, that a great illustration doesn't need even text. It is a single post, that can inform your followers, educate them or entertain them. Now you've already known the visual content types and what tools to use to create them if you do not have any design experience. It's time to know more about how to use illustrations, videos, or GIFs. Of course, there is no separate visual content strategy for social media – all have to be synchronized with your general social media strategy. But be sure that you have such posts types:
Educational

Entertainment

Utility.
Free tools to create social visual content
If you do not a graphic designer, this does not mean that you can't create high-quality illustrations. We've prepared a list of free online tools which you can use.
Canva
Canva is a simple online image editor. Moreover, it has a section with ready-to-use templates for social media.

The stocks
You cannot just grab someone's image and use it in your ad campaigns. No, of course, you can, but then you will have some legal problems. The stocks accumulate several of the best stock photo, icons, videos, mockups, and fonts platforms, where you can take and use them in your posts for free and without worrying about intellectual property law.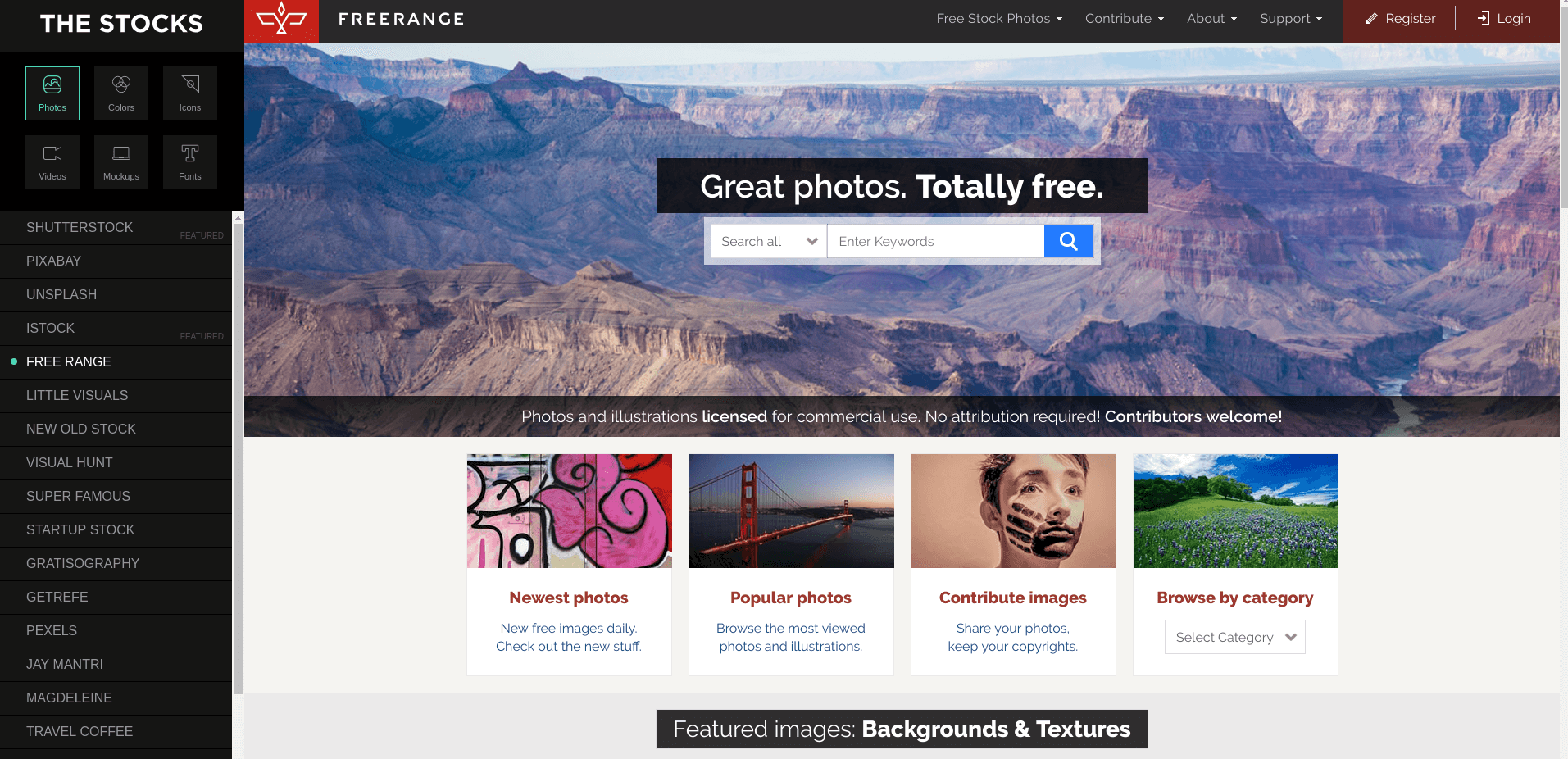 Pictochart
Pictochart is a tool that will help you to create beautiful infographics, reports, presentations, posters, and even flyers. It has a very convenient drag-and-drop builder and a lot of different templates.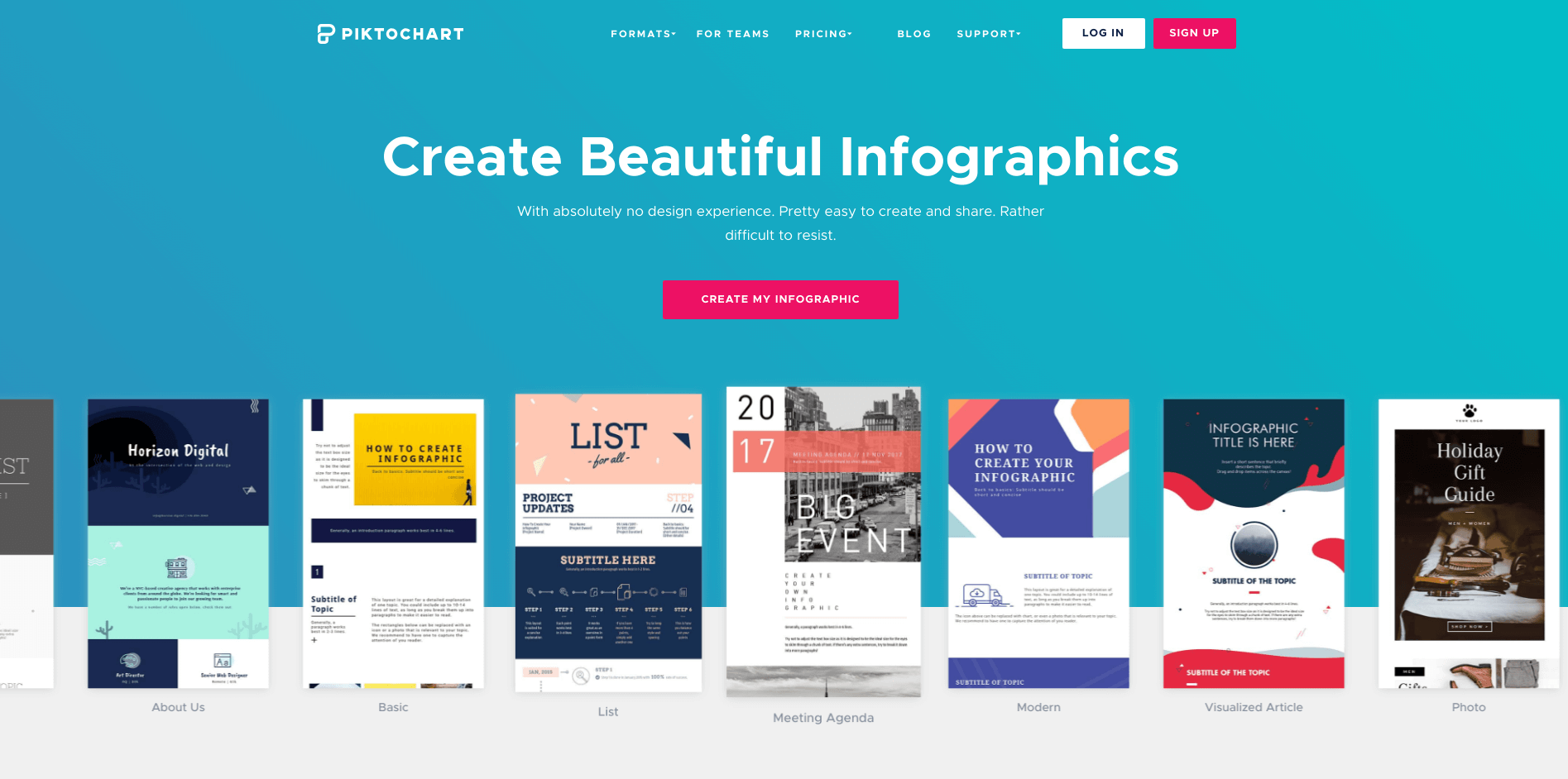 Conclusion
Remember, there are general tips, that suit the vast majority of industries. But you have to always test your ideas. Also, to increase your social media presence and virality do not forget to include social share buttons to your website's pages. For this, you can bravely use the Supsystic Social Share buttons plugin. It has several social networks, custom button design options, and much more.