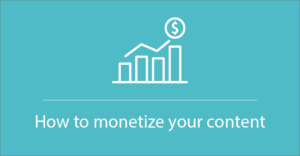 How to Monetize Your Content in WordPress
In fact, blogging is one of the hottest trends in the last years. According to the Statista, it is expected that the numbers of bloggers in the United States will reach 31.7 million users in 2020.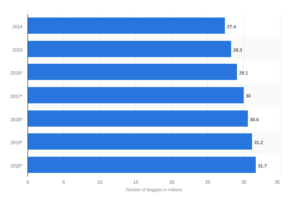 For what purposes it is created? Commonly, all bloggers are divided into two main categories:
Those, who want to earn

Those, who just want share their musing, ideas, or experiences
No matter, on which category you refer yourself, you need to spend money on hosting, domain name, design, plugins to maintain a blog. Therefore, make some money from your hobby is not a bad idea. Plenty of different researches show that almost 37% spend more than $100 when starting a blog.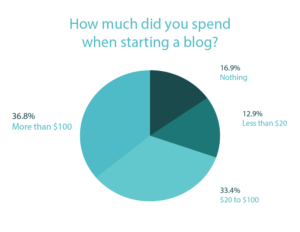 Wondering from what to start? We prepare a brief guide for you, so, just after a couple of minutes, you will have all the necessary knowledge to start making money from your blog. First of all, let's discover the latest market trends. Surprisingly, but almost 70% of all blogs don't make an income for their owners. Of course, 57% of them rely on income from another source.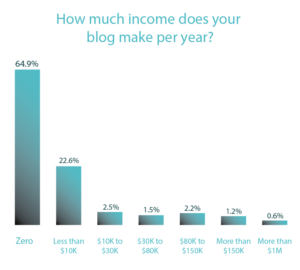 Remember, that blogging is a long run, meaning that the first couple of years you can earn nothing, but with the right and sustainable strategy the things will start to change. Do not be in the ranks of that 60% who stop blogging early. Here several ways on how you can start earning today.
Pay per Click ads
place an ad and make money if users click on it
It is the most popular way of monetization for blogs or sites. A lot of advertisers place their ads on the various platforms and then pay if someone clicks on them. The most popular platform for publishers is Google AdSense. To start work with it, fill all necessary fields, describing the portrait of your users: demographic characteristics, what they like, which type of content prefer, and so on. After approving, you are able to place the provided code on your website. As we write above, Google AdSense is very easy to implement, but it has a low payout per click. So, if you do not like AdSense or want to test others platforms, have time to check these:
Media.Net

BidVertiser

Infolinks

Amazon Ads

Adversal
Affiliate marketing
help others to sell their products, and receive a percentage from it
In this model, you started to work with companies directly. For this purpose, they provide you with the unique generated link, that bloggers insert in their site. The commission's rate, which you can get, vary from 1% to 10%, some of the retailers could pay a fixed amount set by them. This model can generate more income, that the AdSense, because here you get paid only after purchase, but not after a click. There are a lot of different services, where you can find affiliate links:
Amazon Associates

ClickBank

Commission Junction

Sponsored posts and Native ad

write about some products or services, and company will pay to you

This is one of the most paid forms of advertising. In such cases, you establish direct relations with retailers and set the desired price for your services. Some of the companies will offer you a payment for one post, others even may suggest a year contract to post regular posts and test their products. But, remember, even if it is an advertising, you should not forget about the content quality, just because retailers are paying for the posts you don't mean you have to describe the products only from the positive side. Be honest with your readers because building the trust relations with them need more efforts than getting a well-paid contract. The platform where bloggers find the topics for writing:

Blogher

Pollinate

Weave Made Media

Social Fabric

Tapinfluence

Donations

ask your readers to chip in

A lot of bloggers do not want to add advertisements to their sites, especially at the beginning. Therefore, they ask their readers to donate. A lot of them make a button "buy me a coffee" or with other texts – it all depends on your creativity. Also, some publishers make a regular subscription like on Patreon. As you know the WordPress has the limited opportunities. So, there are a lot of different plugins. One of them is – Membership plugin by Supsystic. It has a number of extensions:

Content restriction by user roles

WooCommerce integration

Social network integration

Payment models for choosing

Subscription option

Log in via Facebook or Twitter

The possible ways to use the membership plugin

With the Membership plugin, you can set some of the restrictions to your content. For example, show only the part of the article to all readers and provide more information for the members who `paid or register.

Integrate with WooCommerce and start to sell the products only to particular groups.

Automatically add your users to the subscription list just after their registration. Also, you can alleviate this step for them making possible registration via social nets.

Explore more available features and create your first membership group. To tell the truth, first of all, your blog's success depends on the post quality and the type of content. All other activities are just an additional tools that can increase your profit.