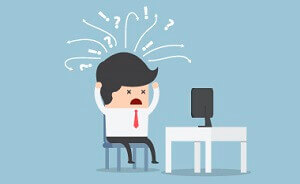 Number of signed up users can be critical for online business. Although some businesses do not demand registration to provide service it is noted that registered users are more engaged to website activity and bring more income.
In order to make users signed up you need to motivate with user-friendliness, useful services and attractive design. However, there are mistakes made by webmasters that dramatically decrease amount of sign ups.
Poor service
Low usability rate
Complicated navigation
Absence of/broken call-to-action
Poor Service
User won't sign up if he is not satisfied with service provided. It is vital to value all clients – no matter whether those are actual or potential.
Low Usability Rate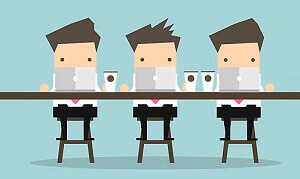 Usability has a great performance on user experience. Even if the target service is delivered in the best way lack of usability can have a strong negative effect on user's choice to deal with your service. That is the reason website has to be optimized for pages to be loaded as fast as possible, design should be functional and all actions must be performed immediately.
The thing is nowadays usability standards are high and those keep growing so being able to follow trends and provide smooth performance is one of the keys to success.
Complicated navigation
Intuitive navigation is a must for online business due to the fact user gets irritated immediately if one cannot find needed information on the website in a couple of seconds. This is the sequence of using reliable and smooth services like Google, social networks and others.
If you want navigation to be clear make sure you have checked the steps and pages user has to visit to perform specific steps. The less there are stages the better is navigation on your website.
Absence of / Broken Call to Action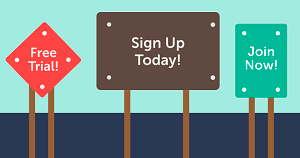 Call-to-action cannot be ignored no matter what the targeted action is – registration, purchase or subscription. It has to be the last and most clear and simple details of your offer, otherwise effect of your efforts will be minimized due to the fact user did not get any recommendation to follow.
One more problem is broken call-to-action. For example, if your service demands registration you need to ask user to sign up like this:
Sign up to get the service
Sign up here
You won't get many registrations if you just write: "Get the service" as user is not asker to sign up.
For example, if you are running video hosting it is better to write "Sign up to watch videos!" than "Watch Videos!" on the registration page/bar as a call-to-action.
Getting Users Signed Up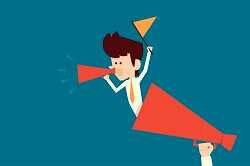 One of the ways to increase registration rate among your service clients is to provide functional and well-designed registration form. It partially covers 2 of 4 mentioned above reasons of registration failures:
Low usability rate
Absence of/broken call to action
Well-designed registration form will increase number of users dramatically which is good for your business. For such a task Supsystic team has developed Contact Form Plugin – a universal tool which has a bunch of advanced features for user registration. Plugin's characteristics:
All form elements can be customized
Different registration options
Many templates to base on
Supsystic Contact Form plugin can be used to design registration form right after you enable this function in Dashboard. Afterwards you can assign user's role which is necessary if you have different types of users on your website.
For example, if you develop job site you will have two categories of users – employers and candidates. So you need different registration forms for both of those.
It is really easy to make a form using this plugin. This is an example of simple registration form:
You can make more complicated form if you need by adding more fields with different values:
It has to be stated that along with numerous other types of fields you can add field for captcha entry with is necessary if you want to make sure there are no spammers or bots signed up to your website to prevent wrong statistics.
A/B Testing for Registration Forms
In order to make grounded on type of registration form to choose for your website you can use A/B Testing method. It is integrated to plugin so it is easy to check statistics for all types of forms involved to testing.
You will see number of views, actions, conversion and other parameters that might influence your decision and less effective forms can be disabled in a minute. Read more..
Enjoy Contact Form examples and learn more about Contact Form by Supsystic in plugin documentation.