It's easy to create and configure Google Map.
Now you can add Google Map in to website with Shortcode or PHP code.
Shortcode
You can find the shortcode above map preview.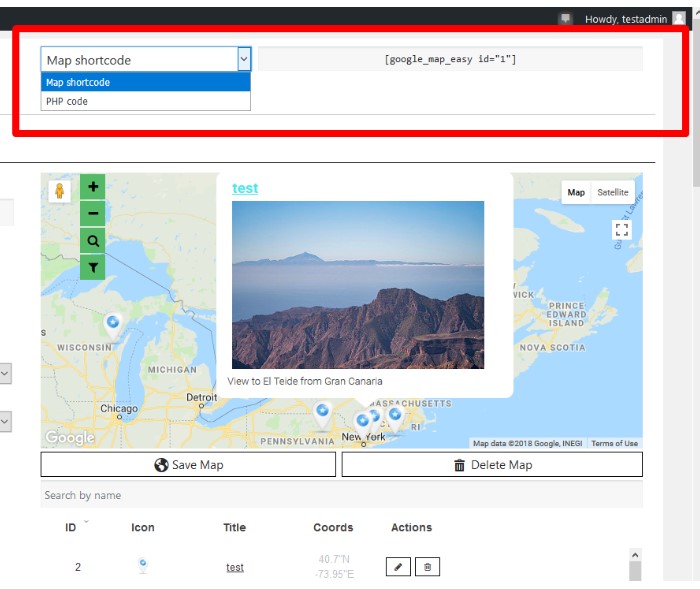 Copy and paste the shortcode into your post or page and Google Maps Easy plugin will automatically create the map on your page using the settings you choose above.
Important! Shortcode must be inserted in a text editor page, and not in the visual.

You can also specify any avaliable map parameters by adding it manually into shortcode.
Ratio of parameters and their values are shown in the table below. Any parameter at the same time can receive only one value.
PhpCode
Php code of map is specified under its shortcode in a dropwodn list.
In general php code can be inserted at any place of the page code – to display exactly in this place, for example in the header or footer of the page. Besides it can be inserted in the code of template of the theme – to display on all pages.
Popup
You can place map not only on the page, but in the popup window. To do this you also need to use Popup by Supsystiс plugin. Follow next steps to create amazing map located in popup:
Install and activate Popup by Supsystiс plugin;
Create a popup by any template with text fields;Nearly all templates have such fields. They located on Texts tab. If there is no tab in popup settings – choose different template.

Copy shortcode of your map;
Go to Texts tab and paste shortcode into any text field;Important! The map will not be visible during popup preview – to see map you need to view popup on site page. Besides text field should be large enough to hold map, so it is better to use text blocks to paste map shortcode.

Specify other popup settings;
Apply changes by clicking on "Save" button.
Widget
Also, you have ability to add Google Map Widget to your site content: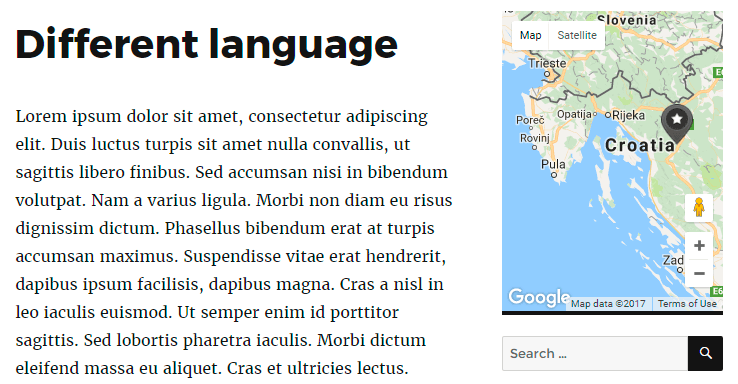 Read about How to use Google Maps Easy Widget step by step instruction.