Firstly, there was only one administrative role for group – administrator. Their amount may differ and all the administrators can manage and control the group. But it would be fair and necessary to add one with special privileges – for the one, who was in the very beginning – for a creator of the group.
What if creator would rely on administrators, and then, when some disputes begin, he couldn't control the situation? That's why we decided to implement a special role Creator with special privileges:
Access to 'Privacy' tab (you may find it between Main and Tags tabs in Settings menu).
Here he can change:
Community type – for Open, Closed, or Private type
Activity viewing – whether all users can view group activity or group members only can view activity
Activity post writing – administrators only can write posts/all users can write posts/ group members only can write posts
Members viewing – for group members only, for administrators only, or for all users.
Invitations – whether they may be sent from all group members, or only from administrators.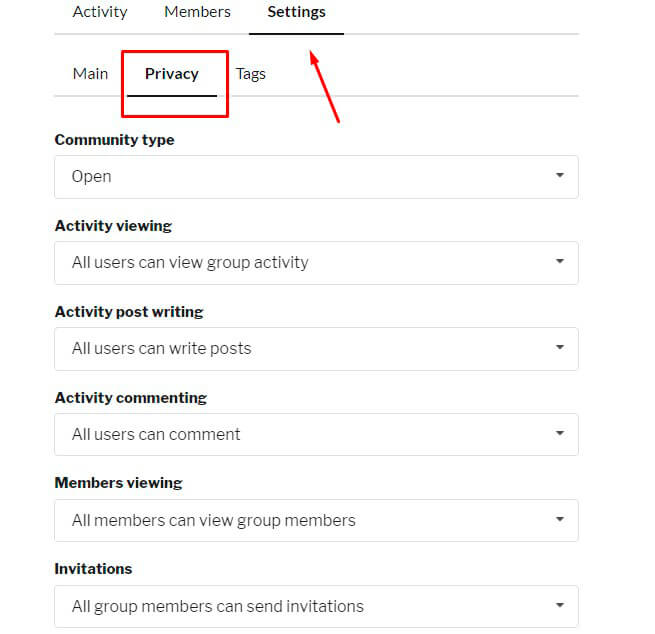 Administrator have only abilities regarding members list:
1. Block user;
2. Remove user from group
We hope this feature will be useful for your users to manage groups in peace and enjoy being a part of community with soulmates!