If you want to import new users to your Membership site, you will be able to do it with "Import users from CSV" option.
First of all you need to go on Users tab and click on Import from csv button.

It will be opened a new window with some information and field for file import. Please carefully read the information that follow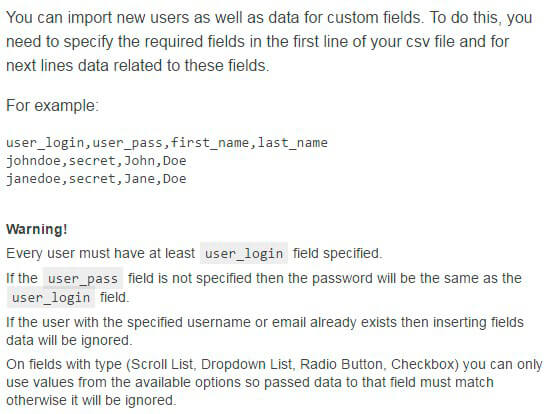 Below that information you will see list of available import field names. Also you will be able to add new fields by clicking on the Link from which you easily move to your Registration Fields.
Once you will be ready to import the file, just click Choose File and Import button.