With Membership plugin you can integrate your Community with bbPress Forum. Post your topics and replies to Activity feed. Besides you can enable separate tab with Forum activities for your Profile. Check the Demo site.
Forum tab will show all your activities from bbPress Forum. It includes such sections –
Topics Started
Replies Created
Favorites
Subscriptions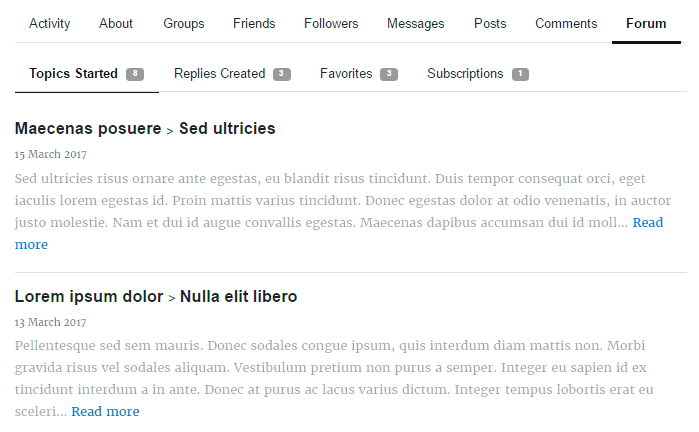 Also plugins integration allows automatically publish forum topics and replies to Membership Activity. Simply tick "Publish to my activity" checkbox before posting new topic/reply on Forum.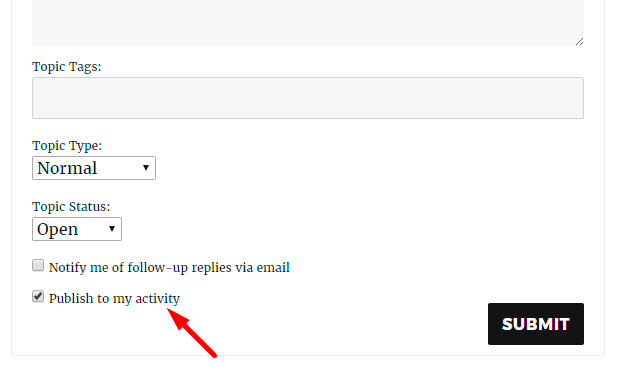 Read more about all settings of bbPress integration.
Note: You need to install and activate bbPress plugin to use this feature. Membership plugin will show these features only with activated bbPress plugin.