In order to create Popup with subscribe to MailChimp List you need to follow next steps:
Create MailChimp Groups list by this tutorial.
For example, there are tree lists of MailChimp service: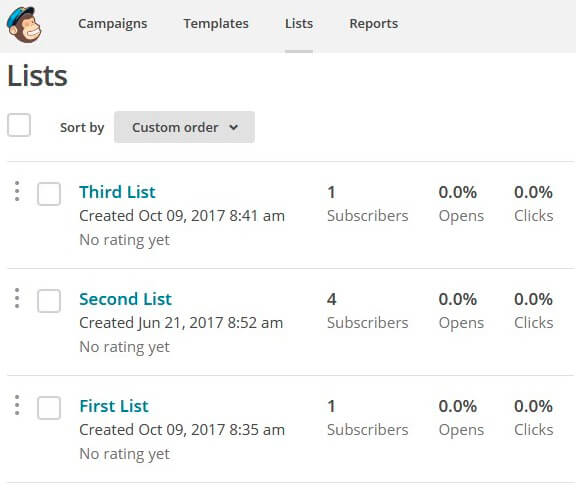 2. Activate MailChimp service in your PopUp plugin by this instruction.
3. On the Lists for Subscribe add your MailChimp lists.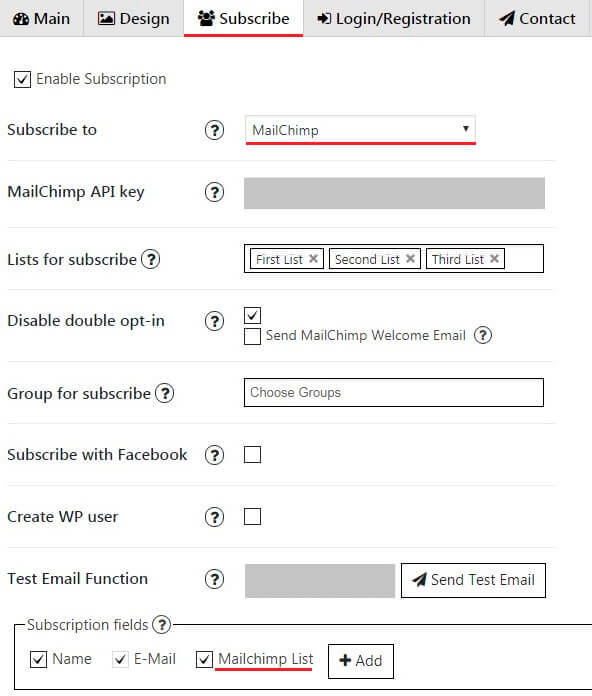 Also, you can enable Disable double opt-in – will create subscriber directly after he will sign-up to your form.
On the Subscription fields select Add new Field with Html Type – MailChimp List: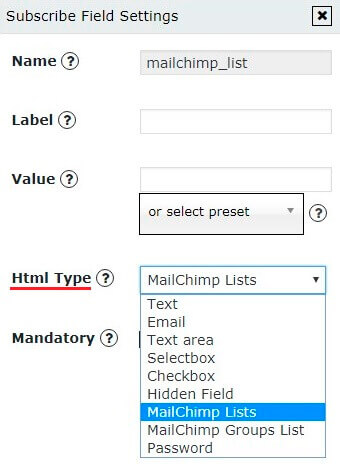 The field with Name type will be automatically created.
Set the Label. You can also set Value and enable Mandatory if you want.
Click OK button.
Don't forget to Save the changes!
Your Popup will be displayed like this:
After these steps you will be able to easily manage your subscribers by viewing the list of MailChimp.