Choose new style for your beautiful image gallery with Captions option that gives you a lot of amazing animated effects.
After you had added all pictures to your gallery you can choose effects and text for them. To add
Captions
to photo,  switch on radio button with the appropriate name on
Captions Tab
.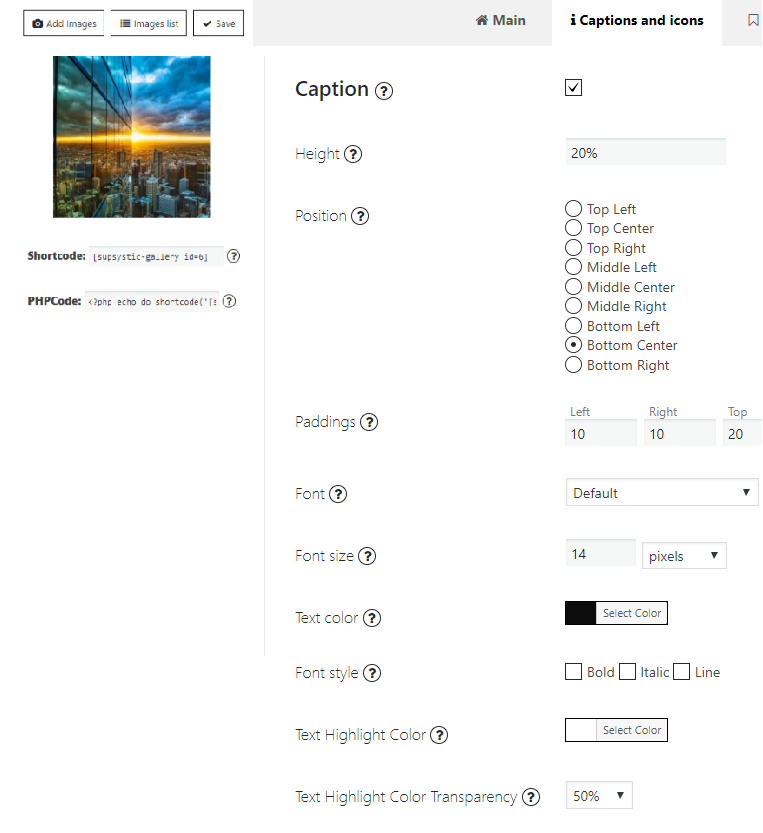 Captions option of the Photo Gallery WordPress plugin contains such features as:
Height – Here you may choose the caption height in pixels or percents (for example: 33%, 50px).
Position – Here you may choose the caption text position.
Padding  – Here you may set the padding values for the caption text.
Font – Option to pick any Font Family

 to d

ecorate your text.

Font size – specify Text size in pixels, percents, ems;
Text color 
Font style – Make your caption font bold, italic or underlined.
Text Highlight Color – Choose color of the highlight behind your caption text.
Text Highlight Color Transparency – Set the transparency of the highlight behind your caption text.
Please note, when you enable Polaroid Style, Caption Effect changes to Polaroid Style.
In order to write text for caption – click the Images list. Here, in Captions tab, you can enter your text for images captions. Also you can choose personal effect for the caption here, just click on the Choose effect button (note, you need to Enable Personal captions option on the main Captions settings).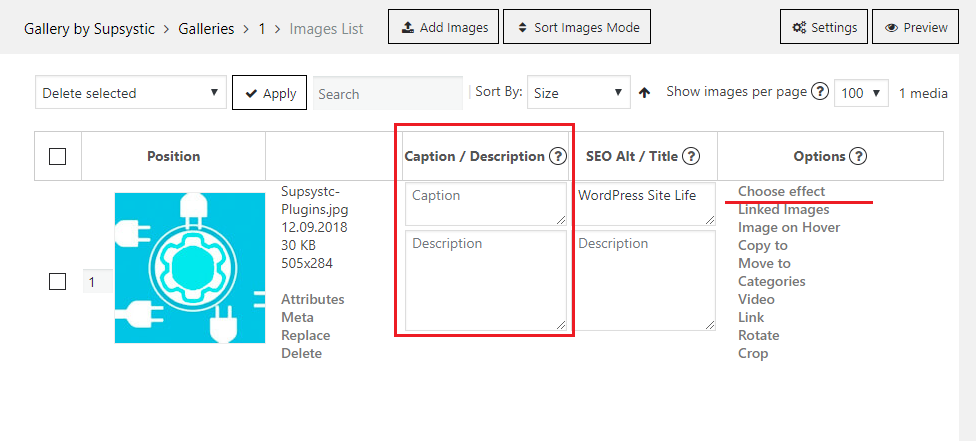 Besides you have the opportunity to enable Captions with Icons PRO feature at the same time. Activate the both options and you will be able to use Captions with Icons effects. Click Choose effect in Captions section and scroll to the bottom – there you find block of Captions effects with icons. Don't forget to try Caption Builder PRO feature, that contains more captions options.
Enjoy of Captions+Icons Gallery.
Read more about Icons feature.
Back to WordPress Gallery General .
Back to main page of WordPress Photo Gallery plugin .