Data Tables Generator provides all formats for Export if you want to export data from the table.  Available file formats: CSV,  PDF, XLS, XLSX, Print button.
Moreover, you have an ability to use Export option not only for all table data, but exporting the data of the Search results as well. Such type of Export option works fine with all its formats and tables with Source Database. 
In order to create the Table with Export only visible data option you need:
Move to the Settings – Features -Export Import
Select the Export formats you want to provide on frontend.
Enable the "Export Only Visible data"checkbox
Save the settings.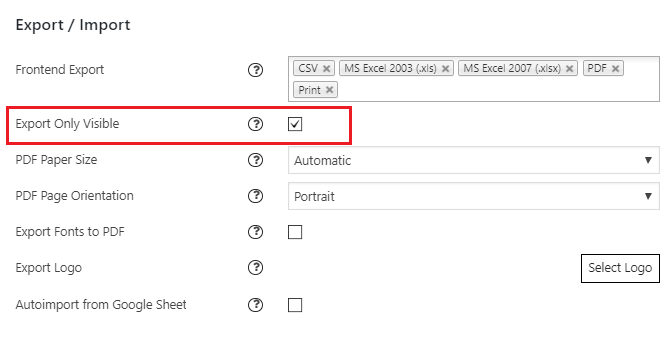 So, if you put a key-word into the Search-box, or use Search by columns,  you can easily export the data of your searching results: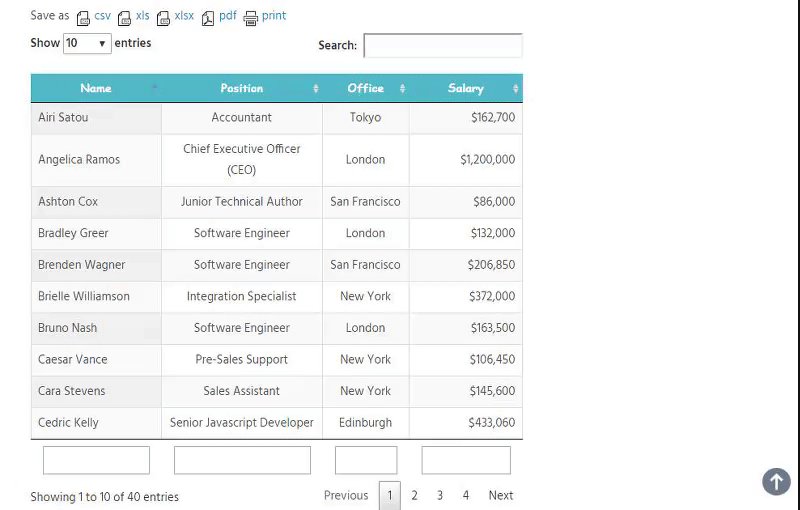 Please, try it now and create the responsive, easy to export table. Use additional features to make it accessible and interactive: Sorting, Searching,Pagination,Front-end Editing, Highlighting, and another options of Data Tables Generator.
Here you can try the live example of Data Table with Export only visible data option: