Groups settings tab in  Design page will help you to customize the appearance and settings of groups on the frontend of your Membership community.
Specify the Group Logo Size
Specify Logo Thumbnails Sizes – large, medium, small.
Set the Default Logo Image

Choose the Default Cover Image
Specify the Group Cover Size
Specify Cover Thumbnail Sizes – medium and small.
Select Group Permalink Base – what data to use in the link of the user's profile – group alias or group ID. E.g. "http://supsystic/groups/natural-world/" or "http://supsystic/groups/1/".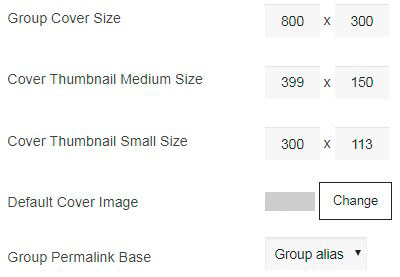 At Roles Page => Group invites section you can customize your permission of the invitation:
Select Who can invite to the group – All or Specific roles.
Select Who can be invited to the group – Everyone or Friends only.

In Groups Page you can :
Delete all or few created groups
Disable or Activate groups
Search  groups by name
Set, how many groups will be displayed in the tab

Also, we will be glad if you read our topic about customizing and managing your Groups.