Create subscription lists and import subscribers to your lists. With Newsletter plugin you can use different subscription lists for several newsletters or the same list for different newsletters.
In the Settings of Newsletter plugin you will find two separate tabs for Subscription setting – Subscription Lists and Subscribers. On the Subscription Lists section you will be able –
add new list
edit the existing ones lists

List Name
List Description
Import Subscribers to the list

delete lists
monitor the number of subscribed and unsubscribed users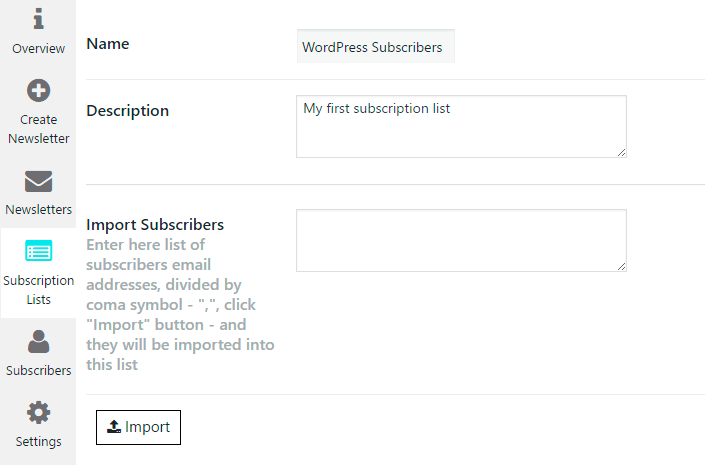 Subscribers tab allows you to view all list of your newsletter subscribers, add new subscriber or edit subscriber information, choose the subscription list for each subscriber.